---
2006 VTX 1300C
There are a couple of Florida boards are dead.
---
2003 c cobra floorboards-memphis windshield-roadhouse shorty
Senior Member
Join Date: Nov 2003
Location: FLOOD LANDS OF THE SOUTH New Orleans, Louisiana
Posts: 4,657
Louisiana X Riders are still active. We all don't meet as we use to but our board is still active. I have been out for some time but the other guys still keep things going. I am amost ready to be riding again as soon as the little tedius things are finished on my bike.
---
TASSY5 2007 SPEC 2 VTX1800 F Now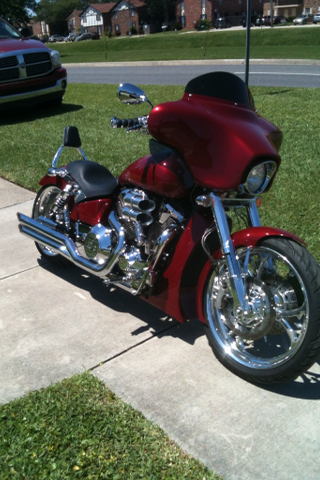 www.bareasschoppers.com
http://forums.bareasschoppers.com/
We are alive and well in Texas! Stop on by.
Senior Member
Join Date: Jul 2009
Location: Maine - CAVEO ADSUM!
Posts: 3,480
ME has been non existent.
---
2005 VTX1800C1 Flaming Red!
Want AMSOIL? PM ME! (Local P/U)
Senior Member
Join Date: Feb 2010
Location: Denver, CO
Posts: 348
Wyoming is dead, no activity whatsoever.
---
WYO/COLO VTX
Quote:
Originally Posted by
X-Beast Driver
View Post
Washington State is very active!
Like he said WA State is very active! As a matter of fact there are quite a few members from other states that seem to post on our forum regularly.
We have a great group of people,
Gary
---


Gary Scherler aka "CRUZR" at www.scherler.com
'03 VTX 1800 S

Click the pic to go to my web site.
Senior Member
Join Date: Nov 2006
Location: Leesburg GA
Posts: 1,551
Georgia used to be very active, now it is mildly so. I know that when I moved away from the Atlanta area my activity with the Georgia X Riders has dropped significantly. I ride up north sometimes but I think attrition is just gradually taking it's toll.
---
Now[SIGPIC][/SIGPIC] Then
Senior Member
Join Date: Dec 2008
Location: sun city az
Posts: 4,965
X-Riders
---
Will the last X-Rider please turn off the lights and lock the door behind you!!!!!
The Oregon board gets a couple of post a year.
---
2013 Victory Cross Country Tour