Senior Member
Join Date: Nov 2016
Posts: 115
Another Great Word for Mike Buras
---
This is just my post as a forum member having recently dealt with Mike Buras from BareAssChoppers.

I've got to say, Mike is a stand-up gentleman and a class act. He contacted me after I posted a reply asking about a headlight dampener (in another thread from another forum member also saying great things about him, incidentally). He contacted me as he still had a headlight dampener. Gave me his email address and we exchanged emails.

Instead of trying to sell me the headlight dampener, he did, in fact, tell me how to emulate a headlight dampener with regular items from a store. Since I'm in Europe, he mentioned it'd be cheaper considering the shipping fee for the headlight dampener to get here. However, I've been longing for a headlight dampener since I first read about it (on his site), so I still bought it from him for a pretty good price.

He asked me about my issues with my bike (vibrations, weird clunk in transmission) and he gave me some very useful pointers and help in great detail through several emails he sent me. I was amazed; I've never met him nor even exchanged a message with him prior to this. Yet there he was helping me. We even exchanged emails about his store, etc. I've felt like I was talking to a fellow VTX owner who knows his stuff; in fact, that's how it was exactly as his words were absolute wisdom and helped me!

I have nothing but great words for him. I could only hope more businessmen in the industry were like him. He shipped already the headlight dampener (as soon as I paid), so I haven't received it yet, but I just wanted to post these words as he truly is an all-round great guy.

I've accessorized my VTX too much and there's little else I can accesorize aside from getting into the carb and air intake (which I won't do due to local laws being a nuisance about CO2 emmissions). However, I will be buying from him again when the occasion comes. If you want to buy customized stuff from a business owner who knows our bikes to a T and who's also a gentleman who does what he says, then I highly recommend Mike Buras' business.

Cheers.

BTW, Mike doesn't know I've posted this nor did he asked me to post anything. This has just come out of my own self because I can easily recognize a good businessman and a good person. Too few of these people around in this industry, so I'm happy to credit one of these good people when I come across them.
---
Tsukayu VTX hard bags & Tour trunk, Saddlemen touring seat with backrest, NC custom windshield, Risers, LED lightbar, Engine guard LED lights, Cobra fatty guard, Rear engine guards, Fender rail guard, Leather tank bib, Passenger floorboards, 12v socket, ISO grips WITH bar weights, Engine chrome, Triple tree cover, Shaft cover, Fenders chrome, Progressive forks & 12.5 inch shocks, All Balls mod, Chrome clock, Adjustable trunk rack
---
Last edited by EuroDude; 03-18-2017 at

07:30 AM

. Reason: Spelling
Senior Member
Join Date: May 2008
Location: Metairie, LA
Posts: 6,342
The world needs more Mike's.
---
'04 1300S
or at least used to be.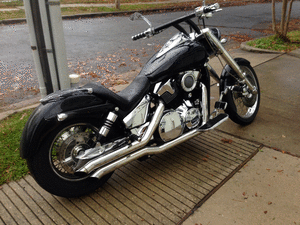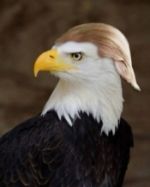 Senior Member
Join Date: Oct 2015
Location: Port Orange, Florida
Posts: 1,161
---
I have bought parts from Mike. He is a great guy and will work with you on price. Yes he will help you with tech issue's. We need more Mike Buras's and we are proud to have him.
Senior Member
Join Date: Nov 2016
Posts: 115
Bit of an update. Headlight dampener is almost here now. Mike has continued to help me over emails and we've exchanged many emails by now. Got to know him now a little and he truly is a great guy.

I'll update on how the headlight dampener works. Really looking forward to it.
---
Tsukayu VTX hard bags & Tour trunk, Saddlemen touring seat with backrest, NC custom windshield, Risers, LED lightbar, Engine guard LED lights, Cobra fatty guard, Rear engine guards, Fender rail guard, Leather tank bib, Passenger floorboards, 12v socket, ISO grips WITH bar weights, Engine chrome, Triple tree cover, Shaft cover, Fenders chrome, Progressive forks & 12.5 inch shocks, All Balls mod, Chrome clock, Adjustable trunk rack