Senior Member
Join Date: Feb 2011
Location: Pittsburgh, PA
Posts: 109
Anyone have problems with Valvoline Oil?
---
On the last (first since I bought the bike) oil change I used Valvoline MC oil (made for wet clutches). The standard "slip" of the clutch is WAY worse. I wanted to know if anyone else has experienced this, and if so, what are you using now?

I ordered a new MTC clutch and steel rings because before the oil change it would slip occasionally. Since this oil change, it seems I can't give it full throttle without slipping in any gear.

I plan on changing the oil again when I change the clutch.
i've never used it on my x i use amsoil. but i did use it all the time on my yamaha raptor and it worked great.
---
texasmike
[SIGPIC][/SIGPIC] 1300c 8 degree rake, cobra pipes, c&c seat, darkside and lots more
Senior Member
Join Date: Feb 2011
Location: Pittsburgh, PA
Posts: 109
I know that it is spike, but it literally got WAY worse and I think it happened when I changed the oil.
did you do anything else?
I put on the wide clutch lever and suddenly the clutch started slipping.

Examining the lever the new one's rest anvil was just a touch deeper than the
stock. I ground that back and everything was fine.
Just saying that sometimes it is not the obvious!!!
If it was really oil recommended for wet clutch motorcycles, then it shouldn't make that much difference. Try an oil and filter change with Shell Rotella full synthetic. Run it for a couple hundred miles, then change the oil and filter again.

Odds are it is something mechanical verses just your oil.
---
Paul Schweizer
SoCal
2002 Honda VTX 1800C
2001 Kawi Concours
use 20 w 50 and it will improve the clutch issues.

Not synthetic

synthetic is more slippery than conventional oil.
---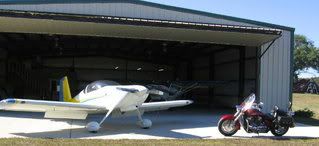 Senior Member
Join Date: Feb 2011
Location: Pittsburgh, PA
Posts: 109
Well even though I just changed it, now that I am changing the clutch (draining the oil) I am going to do a fluid/filter change. Will report back on what I find out.

And no, nothing else changed.
oil
---
i have been using valvoline 20w-50 for about 7 years with no problems at all.
---
2003 black 1800C vtx. switchblade windshield. k&n air filter.lots of chrome
Banned
Join Date: Aug 2008
Location: Washington State, just north of Libtardistan!
Posts: 8,514
The only problem with Valvoline is that it's really lousy on pancakes!
I use Amsoil myself!