View Poll Results

: What oil do you use on your VTX1300 engine?

Honda (Conventional - GN4 10w 30)
29
7.46%
Honda (Full Synthetic - HP4S 10w 30)
14
3.60%
AMSOil (10w 40 - Full Synthetic)
86
22.11%
Mobil 1 Racing 4T 10w 40(Full Synthetic - formerly MX4T)
92
23.65%
Other (Conventional)
56
14.40%
Other (Full Synthetic)
112
28.79%
Voters: 389. You may not vote on this poll
What oil do you use for your VTX1300?
---
Just wondering what oil others use for their VTX1300 engine.

If you check "Other (Conventional)" or "Other (Full Synthetic)", please comment on what brand and type of oil it is.

Thanks for participating.

Ride Safe.

OhioBob
---
2006 VTX 1300C - Black(very fast) : Bubs JH : 1800C seat mod/BADX mod : sticker removal mod : reflector removal mod : WorkingClassChoppers spikes :

Bub Club Member # 355 : LOUD & PROUD!!!
Powered by JESUS!!! "It'll fit, just keep hitting it!"
I've been using AMSOIL for the last few years. But with all the problems I had with AMSOIL after my last purchase, I'll probably be switching to a different synthetic in the future.
---
[SIGPIC]http://www.vtxoa.com/forums/image.php?type=sigpic&userid=15019&dateline=122662 4729[/SIGPIC]
2004 Silver 1300C * Honda Shield/Delux Backrest/Carrier/Bags * Ultimate Lowrider * Kury Hwy Mount/Pilot Pegs/Grips * Signal Dynamics Backoff Modulator * Clocks4Bikes * BrakeAway Cruise Control * Thin Man Risers * Cobra Slash-Cut Slip Ons * Big Bike V Radiator Grill
Senior Member
Join Date: Jun 2007
Location: Wapakoneta, OH
Posts: 1,058
Mobil 1 Racing 4T - Full Synthetic.
---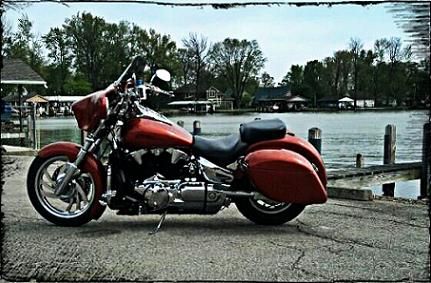 2006 1300C-N
: Custom Neo Bagger...
2002 CBR954RR
: as fast as you wanna go...
2007 VTX 1800F Spec 3
: aka Black Betty...
2000 CBR 929:
Track Bike
Well I have one change left of hp4, then 3 changes of amsoil (got a deal)then its Mobil 1 Racing 4T - Full Synthetic from then on if I cant get the amsoil. good luck in your choice
---
2006....1300R CBC,darkside,foots mod..
Slide Show..
http://s29.photobucket.com/user/tenn...%20mods?sort=3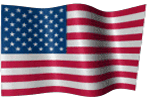 "Life is a highway, and I just try and stay between the ditches"
I use nothing but AMSOIL in my truck, my bike and my wife's bike. I have a preferred customer account from them and buy straight through them.
on the first 600 mile not sure what the stealer did (if he even did)..I did the second one bef. storage with Mobil 1 Racing 4T 10w 40(Full Synthetic - formerly MX4T)...it's still fresh in the bike - need some?
---
[SIGPIC][/SIGPIC]
2007 VTX1300R Dark Red Metalic
I have been using Honda oil from dealer but am thinking about switching to fully synthetic this spring. I must not have noticed the "Racing 4T" part before. Is this a regular Mobile 1 type that you can get at VIP, etc...?

Is there a big difference with using the synthetic? I noticed a few times last year my gears would get sticky in warm weather. If synthetic can remedy that, its reason enough for me to switch.
---
06 VTX 1300C Orange ~ V&H - BigShots, Barons -BAK intake, Arlen Ness - Scoops, Kuryakyn - Engine Case Covers, Handlebar Control Covers and Master Cylinder Res Cover, Cobra - Drive Shaft Cover, Chrome Horn Cover, and Chrome Oil Cap, Clear Alternatives - Signals and Taillight, Cycle House - Polished Billet Levers
Everyone has their preference. I prefer the Mobil1 (due to its availability). Some people swear by AMSOIL, others like the old school dino stuff.
My biggest deciding factor (after reading the board notes) was the wide availability of Mobile1. I would have gone with AMS but I could only find one retailer in the area that carried it, and he wanted almost double per bottle what I could get the M1 for. *shrug* guess I'm just a cheap s.o.b.
---
Bub Club member #361
Senior Member
Join Date: Apr 2007
Location: East TN.
Posts: 127
Mobil 1 Racing 4T 10W-40 in the VTX

Mobil 1 Truck & SUV 5W-30 for the Tacoma
---
VTX HILLBILLY
---
[SIGPIC][/SIGPIC]
2007 VTX1300R Dark Red Metalic