I have an extra speedo cluster off an 06 1300C with fewer than 8K miles if my memory is correct. Email me your zip if you are interested and I'll get a quote for shipping to you.
---
[SIGPIC][/SIGPIC]
Though his mind is not for rent, to any god or government,
allways hopeful, yet discontent, he knows changes aren't permanent,
but change is. -neil peart
Just an FYI for anyone curious what these LCD's look like out of the speedo. I replaced the LED's for someone today and figured I'd take the opportunity to post this, in case someone wants to have one made. I've got a couple of other pics too if someone needs them.
---

Progression of My Bike
My Bagger Build - Bike 2
2006 VTX1300 F'n C
2004 VTX1300(S) Custom Bagger
2002 VTX1800C 1940CC modded w/ 240 conversion
I know this is an old thread, but I need to replace the lcd on my 1300 and wanted to see if anyone ever found the source for purchasing one yet?
Junior Member
Join Date: Apr 2014
Location: Las Vegas Nevada
Posts: 1
Just wondering if anyone had a fix for this yet.. Seems a waste to replace the entire unit because of the ODO lcd.
year old thread and still no fix?
Wow!
don't really care how many clics are on the bike, but it is nice to be able to see trip meter and know how much fuel is left in tank.
anyone out there have a viable solution?
---
A road that rises to meet you, wind at your back, and a sunny day. ..must be in heaven.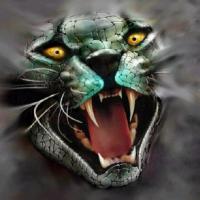 It's not the destination.....It's the journey there
the easiest viable solution seems to be just replace the entire speedo unit. I've seen them as low as $115 on eBay up to $240ish from a parts dept. I have the part, haven't installed it yet. Waiting for the speedo to roll around to a nice round number because that's what you'll have to add to get the total new reported mileage on the new unit.
Junior Member
Join Date: May 2017
Posts: 1
odometer LCD replacement.
---
If there's information on where to get the lcd for VTX1300s please inform. I've seen the old threads but no information on where to get one.
I read treads on how to buff it out, which worked for some. I know it depends on how deep you have to buff.
I also found lcd films are sold for small devices like cell phones laptops ect.
Senior Member
Join Date: Jan 2007
Location: Albuquerque, NM
Posts: 1,744
I thought the main problem was the film that goes on top of the LCD/LED being destroyed by UV rays, making it turn brown, and I know there are threads about replacing that film. I've also wondered if anyone thought about using a UV blocking clear coat paint on the clear lens on the speedo to keep this from happening? My wife showed me a Rustoleum clear coat that someone suggested using on the headlight lens to keep it from being destroyed by UV rays after sanding it back to crystal clearness, so I just wonder if that might work on the clear lens on the speedo, too?
---
(((=-JammeR-=)))

"My Life is NOT a journey to the grave with the intention of arriving in a pretty and well-preserved body, but rather to skid in broadside, in a cloud of smoke,
tires screeching, totally used up, thoroughly worn out, and loudly proclaiming...WOW! What a Ride!!"

Senior Member
Join Date: Jun 2005
Location: Conyers/McDonough, GA
Posts: 8,254
Google "polarized film for lcd" many suppliers. Corvettes have the same issue.
A PDF on howto by Jamma, Cycle Grafix and Jim-Eye
---
2005 1300c Red, Mustang seat, HK 2.5 straights. Leds for safety-front & back. 180,596 miles of smiles
LCD Screen repair
---
You don't need to replace anything more than the polarizing film that is the top layer on the LCD odometer. Mine went dark, so bad that I couldn't read it, and I found a couple articles through Google about replacing the polarizing film on top of the unit. Here is a link to one:
https://pastframe.wordpress.com/2012...he-lcd-screen/
LCD screens require a polarizing layer to even see the numbers behind it. When I scraped the old one off my odometer it looked like dried out, over-cooked bacon. I bought polarizing film for cell phones, oriented the film to get the highest contrast, measured, cut, and replaced. It is good as new. The film sheets were found on Amazon, around $5.
Good Luck!