R Dragger bags
---
I need/want your opinion. Along with the "C" bags that I have been working on I have also been working on a modified version of the R bags.
It costs a pretty penny to make molds so I don't want to make something that no one is going to want... so
1.. Is there anyone that would want these?
2.. If I do make them do you think the lights should be vertical or horizontal. one or two.
all thoughts are welcome.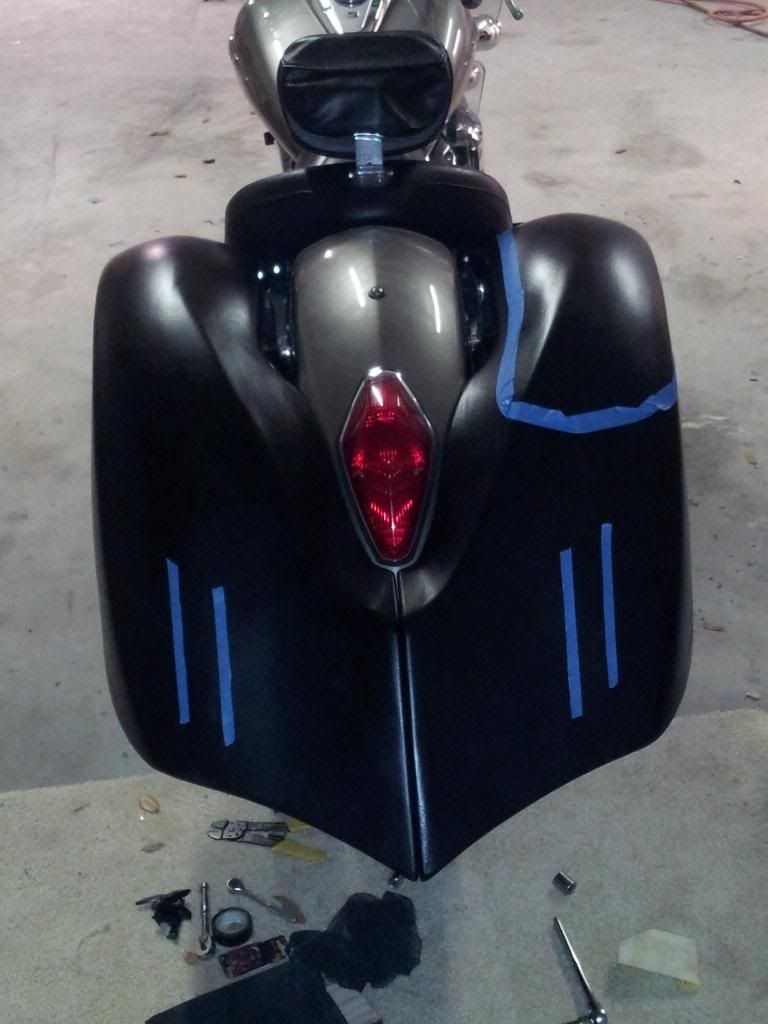 If you are making a show bike yes...they would stand out a little lower to the ground but that's only for a show bike. Everyday riding not sure ?? about that but I do like your ideals and keep them coming for real...where are the c bags...
---
Mid South Rider #17 "X" Extreme
Senior Member
Join Date: May 2011
Location: Badger State
Posts: 500
Where are you thinking about locating the plate to? Very creative idea indeed. I'm just not sure how that is going to be a plug'n play set of bags if the buyer has to remove the license plate and relocate it somewhere else and then rewire lights.

I'm an old dog who believes in having a nice looking set of bag that are easy plug and play with roomy interiors for my junks. QQ came close to what I had envisioned but the ****y quality spoiled everything (time, money and more money) for me. They are sitting on the shielf waiting for the painter at this point. Quoted at $1200-$1400 to get them painted.
Why wouldn't these work for everyday riding? Looking at the pics it looks like they sit on the ground, they are only about 3 inches longer then the fender.
I'm thinking that the plate will hang from the bottom right, left, or center. I plan on putting mine on a motor so that when the bike is turned off the plate turns up out of sight.
I didn't think anyone took hard bags on and off on a regular basis.. except for me, only because I have been mocking up bags. I can put my standard R bags on and wired in about 15 minutes.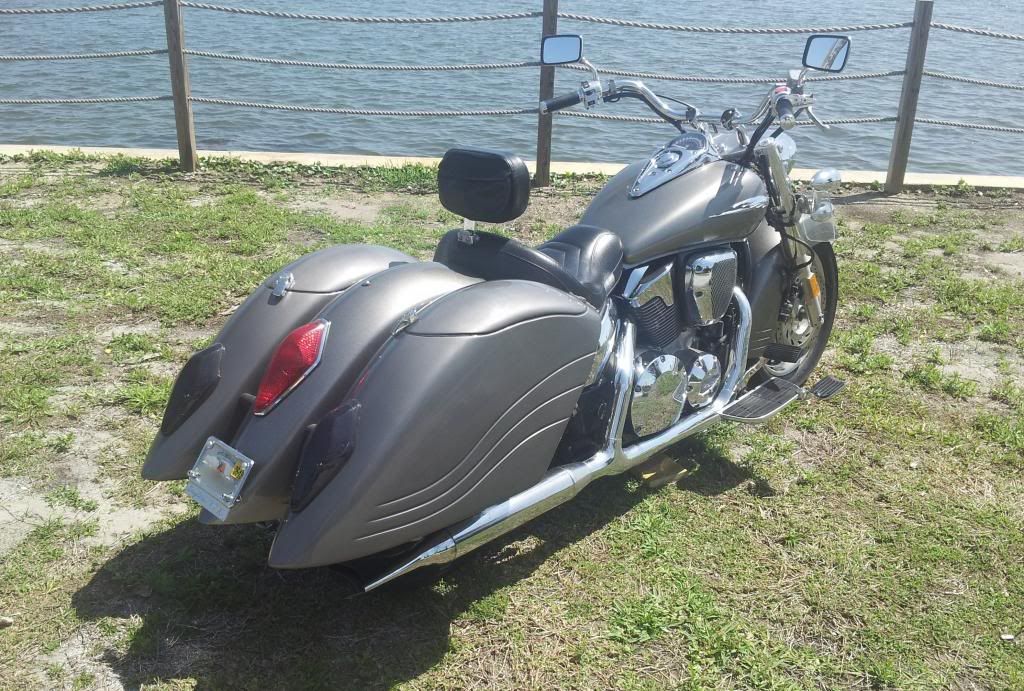 I like these. I been holding off on the QQ's due to shipping.
I think the two lights vertical is sharpest.
---
04 1300 Ceetro, Clayton mod, and otherwise stock.
03 1800 R, V& H Big shots, PCV, and more mods coming.



Anybody wanna buy a QQ drop set?
---
WOW!! I really like that a lot!! I like that more than my QQ drop set. Where were you 3 months ago? Lol

+1 on the R bags
.. too much I'm afraid..not for me..
R Dragger Bags
---
I love the look, recon horizontal LED light set up would look best, Like how the bags joint at back,
Senior Member
Join Date: Apr 2011
Location: South
Posts: 4,329
First set looks out of place to me, if your gonna go that far just pull the fender and make a whole rear end, JMO. The second set are freakin awesome, perfect lines for the X.
---
What you own is your own kingdom, What you do is your own glory
What you love is your own power, What you live is your own story
In your head is the answer, Let it guide you along
Let your heart be the anchor, And the beat of your own song.......Neal Peart

1) They look BADASS
2) I like the angle of the lights

Personal observations:
3) are there plans for "N" style fenders?
4) What is the ballpark guess-timate for price?
5) Would you have the option of NOT having the waves down the side of the bag? Just smooth?


They look awesome. I think you'd have a market (how big I'm not sure, but a market none the less)
---
Bub Club member #361