Poor Widdle Baby...
---
---
'07 1300 S XTreme Revolution Intake, Cobra Streetrod Slashdowns, Monster Baffles. 128,788 Miles R.I.P.

'05 1300 S. BAK Slimline, Cobra Streetrod Slashdowns, Monster Baffles, Ultimate Big Boy, Saddlemen Drifter Bags. 6,700 Miles. Sold.

(New) 2014 V-Star Tourer, Lindby Hi-Way Bar, Saddle Bag Protecters, Cobra Slip-On....
This!
Quote:
Maybe now other players will realize that disrespecting the country that gives them the freedom to play football (or any other sport) isnít a good idea, and eventually they will pay for their actions.
---
Don't like my sarcasm, I don't like your stupid

The surest way to corrupt a youth is to instruct him to hold in higher esteem those who think alike than those who think differently.
-Nietzsche

If You Are Not a Liberal at 25, You Have No Heart. If You Are Not a Conservative at 35 You Have No Brain
Senior Member
Join Date: Aug 2016
Posts: 119
Good things come to good people. That being said, he's not a good person.

Sent from my SAMSUNG-SM-G900A using Tapatalk
None of the owners want to lose their fan base for signing the asshat! Good riddance to him!


Dan
---
'07 1800N, Leather Lyke bags, Kumho Ecsta 195/60-16 tire, MCHitch trailer hitch, Cycle Mate CM2000 trailer
Senior Member
Join Date: May 2008
Location: Metairie, LA
Posts: 6,385
The fact that he sucks don't help him any.
---
'04 1300S
or at least used to be.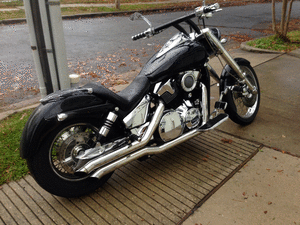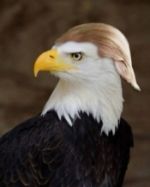 I will never understand some people. I guess that is what they mean by privileged. In most cases I really get frosted when people do such things. Even at a hockey game, we stand for both national anthems. It's disrespectful to do otherwise. In this particular case, I think we see the freedom to do such things in your nation can have consequence.

Talk about biting the hand that feeds. The unfortunate part is that there are enough people out there that support such action. Their support for such things should also have consequence.

Gives a whole new meaning to "I disagree with what you are saying (doing), but will fight for your right to say (do) it!" These people need to understand that these freedoms are not free ... they all come at a very high price.
---

'12 Road Glide Ultra, Kuryakyn Alley Cat intake, Screamin' Eagle Fatshotz slip-ons, V&H Dresser Duals, PV Tuner, NDana HID kits

Senior Member
Join Date: Jan 2007
Location: Albuquerque, NM
Posts: 1,744
Just goes to show you that if you don't do well, on OR off the field, you won't get picked to play anymore. Just because you HAD a uniform before does NOT mean you have to KEEP wearing one. You are NOT "entitled" to do so. You stand up AGAINST the country you live in and DISRESPECT it, and guess what, FANS who live here DON'T LIKE you!! Choices have CONSEQUENCES! It's that plain and simple. What is that phrase I like so much, "Don't do the 'crime' if you can't do the 'time'", or is it just "you reap what you sow"? I forget.
---
(((=-JammeR-=)))

"My Life is NOT a journey to the grave with the intention of arriving in a pretty and well-preserved body, but rather to skid in broadside, in a cloud of smoke,
tires screeching, totally used up, thoroughly worn out, and loudly proclaiming...WOW! What a Ride!!"

Like Tebow, the baggage that comes with him, isn't worth it. Both Tebow and Cap are good enough to be a 2nd/3rd string on several teams, however no one wants the headache. However a minor league baseball team is willing to do what's needed for a few extra butts in the seats and to get someone talking about what's going on during their spring when people aren't usually even talking about baseball. If there was a minor league level football, I'm sure someone would welcome him in to get people talking, however no one ever talks about the practice team, no matter what happens.
---
2005 VTX 1800F3
Senior Member
Join Date: Jun 2014
Location: Jackson, MS
Posts: 1,903
His stats are not good, an he's a considerable liability on many levels..