Date of Birth

February 5, 1980 (34)
About BadgerX
Biography:

Married, 3 little girls 13, 5, 4 - way to much estrogen in my house!
Location:

Broken Arrow, Oklahoma
Interests:

golf, shooting, hunting, fishing, going to the gym, a good movie, and RIDING AS MUCH AS POSSIBLE!
Occupation:

Logistics / Operations Management
Current Transportation (Bikes Cars Rides):

06 VTX 1300C Portland Gray Metallic, 8000 on the clock and rising fast
06 VTX 1300C , Portland Gray Metallic ...... Its OFFICIAL..... I have too many Modís to list.........
BuB Club member #368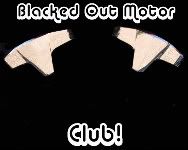 Total Posts
Total Posts

1,361
Posts Per Day

0.74
General Information
Last Activity

2 Weeks Ago
Join Date

07-14-2009
Referrals

1
9

Friends

Showing Friends 1 to 9 of 9