Senior Member
Join Date: Nov 2003
Location: FLOOD LANDS OF THE SOUTH New Orleans, Louisiana
Posts: 4,659
Hope to see you all out on Wednesday 10/13/04 at the Pit.
---
I haven't ridden in a month and the weather has sucked lately. I will be there on Wednesday. Hope to see you all there too.
---
TASSY5 2007 SPEC 2 VTX1800 F Now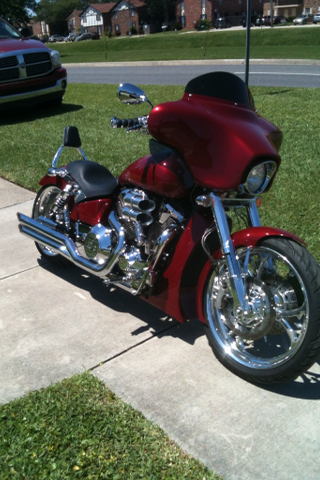 www.bareasschoppers.com
http://forums.bareasschoppers.com/
Join Date: Nov 2003
Posts: 308
Looks like good riding weather for Wednesday. I'll be there, with the remaining patches.
CoonAss
(Lee Madere 259-5087)
Senior Member
Join Date: Nov 2003
Location: Little Rock, AR (Missing New Orleans)
Posts: 621
I will be there pending some small problem resolution on my X. I can't wait to see everyone! It has been too long!
Join Date: Nov 2003
Posts: 308
Because of stupid mechanical problems, I will not be able to make it to bike nite tonight.
CoonAss
I think Gumbo is out too, his bike is in my garage.
I wanted to ride so badly this week but I just don't have the time... Still too much going on with the house, my buddy getting married on Friday, and getting things ready for the party this weekend.
I'd love to see some guys though so you're all welcome to still meet at my new place to ride if you like and at least I can catch up with some folks and chat a bit before everyone heads out. The new place is at
5616 Morton
Metairie, 70003
Check this link for a map and directions if you want:
https://www.vtxoa.com/forums/viewtopic.php?t=39066
I assume the regular time if folks are still interested - I haven't seen some of you guys for weeks!!!