Senior Member
Join Date: Dec 2004
Location: Milw.Wis.
Posts: 326
Motorcycle Riding Class Recommedations
---
I'm looking for feedback regarding the different riding classes available in Metro Milwaukee. My girlfriend has a motorcycle license, but hardly any road experience and is looking for the best class to take to gain experience. We've found information on both Ride Alive and Rider's Edge. Is one better than the other or do they rate about the same? Are there any other classes that would be better than these?? Thanks!
Senior Member
Join Date: Apr 2006
Location: Waukesha,wi
Posts: 524
Not sure on those specific classes, I've been riding about 23 years and took a class at WCTC that was ment for beginner riders, and was impressed with the knowledge that I was able to take from it. Point is I would think any class would be a benefit to most any rider looking to improve their skill.
---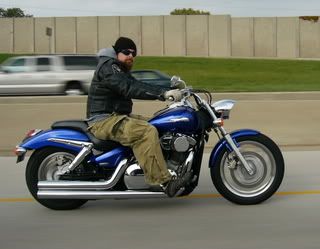 Van, 05 1300C,Hurricane intake,3"Roadburners,Papa's sissy bar
Senior Member
Join Date: Nov 2005
Location: Milwaukee WI
Posts: 3,685
I didn't take any classes but my wife took the beginner class at MATC also. There is no substitute for road experience but if you sit down and watch the RIDE LIKE A PRO DVD and go out to an empty parking lot some day you will be surprised by what you will learn.
---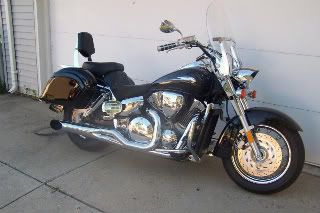 What part of "shall not be infringed" dont you understand?
Ron,
The Rider's Edge should be an excellent choice for your GF. They teach a lot of stuff, especially to women like how to lift a bike that has fallen over from the ground. She would like it a lot.
Travis
---
[SIGPIC][/SIGPIC]
2003 Retro 1800 Blurple Throbber
Ironbutt Rider, DRAGON-tamer
Gotta go with Jan on this one. WCTC was fantastic. I really learned a lot.
---
Driving Hector's Ex (bike)
Senior Member
Join Date: Dec 2004
Location: Milw.Wis.
Posts: 326
Thanks guys, for all the input. Looks like it's leaning pretty heavily in one direction. I'm sure it will help her make a decision.

Ron