Here's Mine
---
[SIGPIC][/SIGPIC]


I Am A Down and Out "CHROM WHORE"
Keep it Up Strait
TorqueLover I'll have to do a search on your post to see if you always have to be putting someone or someones bike down or is it just me. Don't want to post a picture of your bike why not? I'm proud of all my bikes and call me what you want as long as it makes you feel better.
One thing for sure you will never see me post anything negative about anyone Else's bike not even yours if you ever post a picture of it.
---
Quote:
Not everyone is an ATTENTION WHORE like you.
I know I am
Thank You
---
[SIGPIC][/SIGPIC]


I Am A Down and Out "CHROM WHORE"
Keep it Up Strait
Can't post a pic yet but....
---
Whitlow, I,ve narrowed down my choice of air intakes to your two. Which do you like best and why? What are their names and where can I buy them? I' m leaning to the one with the two separate intakes that are uncovered. Thank you.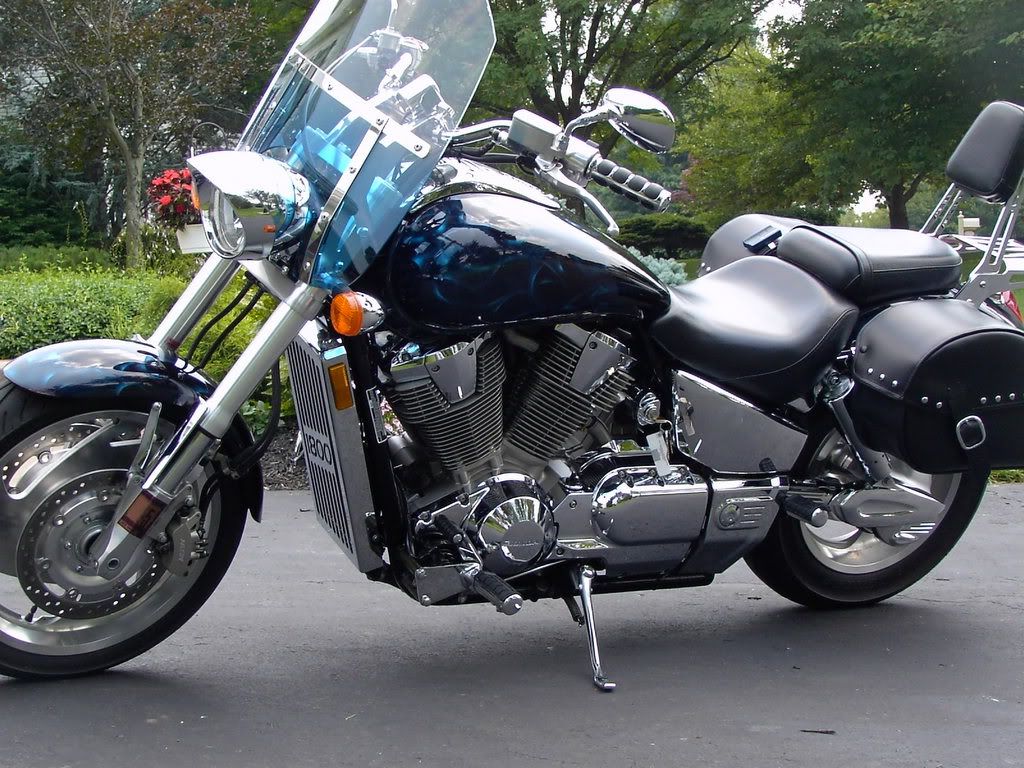 ---
[SIGPIC][/SIGPIC]2004 vtx1800c.
---
2003 VTX 1300 "Ctro" Illusion Blue (Blurple) on the Darkside, 2003 VFR800 ABS Interceptor
[SIGPIC][/SIGPIC]
My YouTube
All that is necessary for the triumph of evil is that good men do nothing.