My Woody!
---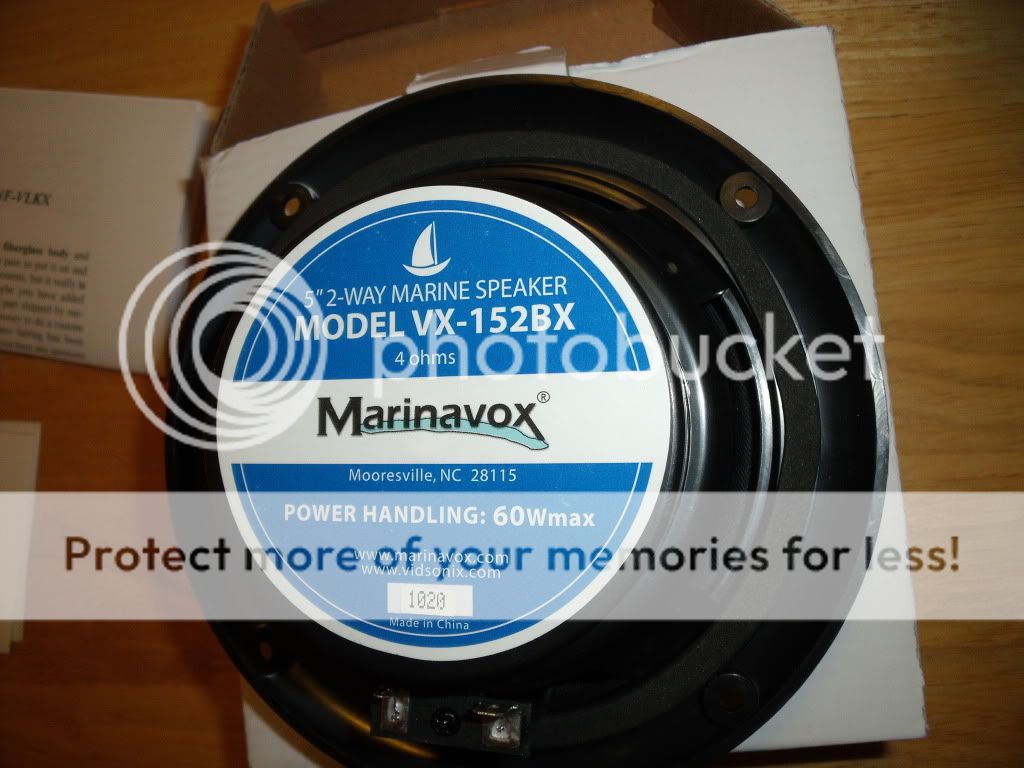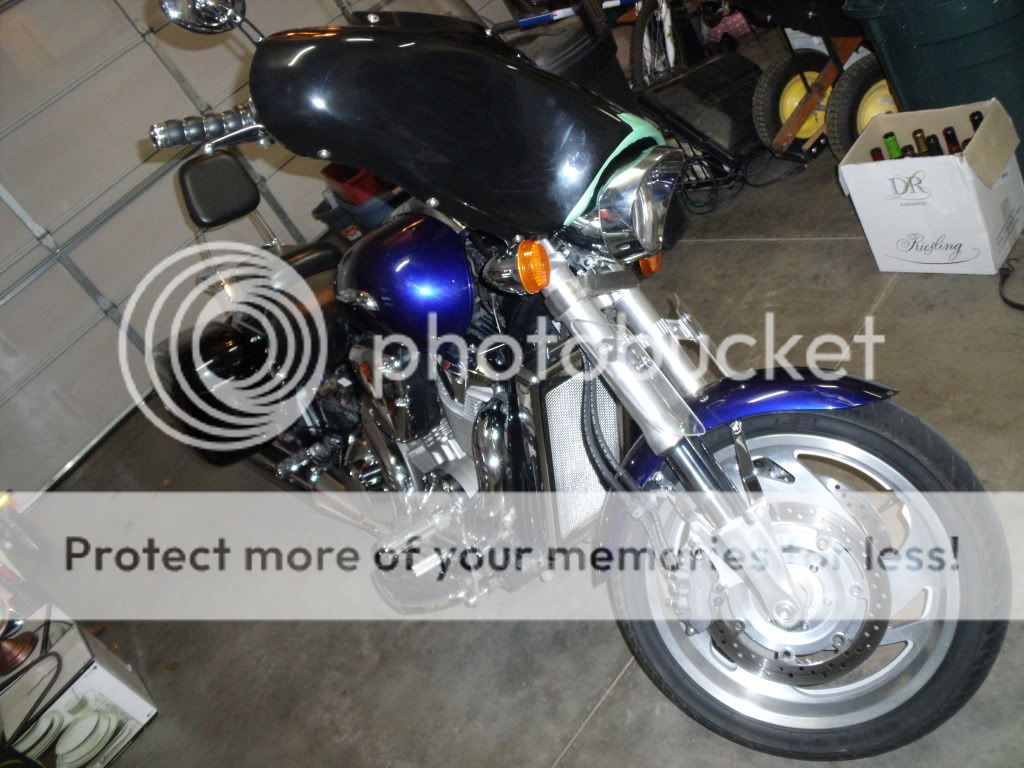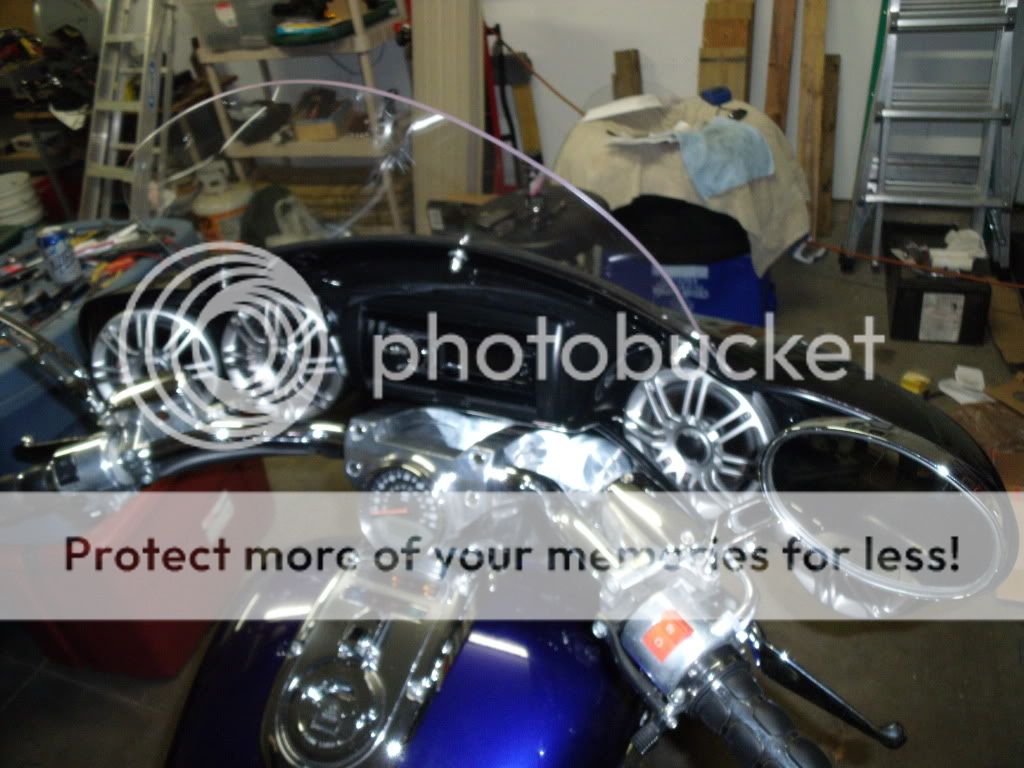 ---
2002 VTX1800C Illusion Blue, Memphis Shades Windscreen and lowers, Honda Line Backrest/rack, Progressive fork springs, K&N Air/Oil filters, Mobil 4T racing oil, Aeromach risers, Kuryakyn grips, highway pegs, swingarm pivot covers, license plate/turn signal assembly, and rear brake chrome kit, desmog, ground wire fix, fuel pickup mod, custom muffler mod like vtxexhaust.com, BadX seat mod, Darkside Michelin Hydroedge 205/65R16
Order arrival tomorrow
---
Well I've read a lot on this thread about fairings.....lot's of conflicting info. I have one on the way that's due tomorrow. So there is a 14 day window if you're not satisfied? If I open it tomorrow and have see any issues I'll post tomorrow night.
---
"The greatest things in life have been achieved, by those who dared believe, that something inside them was superior to circumstance"
As long as you have some fitting skills and donít expect perfection out of the box, you should be fine. I would suggest you go out and buy.some black door edge trim to give it a more finished look on the two exposed edges. A heat igun makes the trim very pliable.
---
Paul Schweizer
SoCal
2002 Honda VTX 1800C
2001 Kawi Concours
Senior Member
Join Date: Oct 2004
Location: Waynesboro, Pa.
Posts: 104
If you decide to continue this project, you may want to grab yourself some two part epoxy as well. Epoxy the back side of all the nuts where the two halves of the fairing come together before you start. Those little critters can prove to be a challenge until you epoxy them. The fairing will make a huge difference on your bike, both looks and ride ability. Itís one of the best mods you can do. The most important thing to rememberÖtake your time. Mock it up before you have it painted.


Good Luck!!!
Junior Member
Join Date: Jul 2010
Location: upstate S.C.
Posts: 1
reckless motorcycles
---
i bought a fairing from them. i was in tenn. went and picked it up.nice people. havent got it on my bike yet,waiting on my radio.you can see pics on there web site. just google them. like the looks and quality for the money.
I have taken the Reckless leap. I am one of those that think it would look good on my bike, but I don't know if I will like it and to spend the money on a Woody and take that chance? The Reckless is the perfect price to let me test a fairing and see if it's for me. If I like it and the Reckless doesn't hold up then I'll step up to a Woody. I would think that with 8 month and 1144 post that Alex would address some of these reoccurring issues? We shall see...

I have a 1800C, do you have to remove the fork covers on the 1800C?


Safe Riding
---
2006 1800C
Reckless Fairing,
Tsukayu Jumbo hard bags, Mutazu Trunk,
Rostra 250-1223 Cruise Control, Zumo 550, Scala Q2,
[SIGPIC][/SIGPIC]
Nope, what fork covers?
Quote:
I have a 1800C, do you have to remove the fork covers on the 1800C?
Safe Riding
---
Paul Schweizer
SoCal
2002 Honda VTX 1800C
2001 Kawi Concours
I have one of these on my Valk.
---
Great faring, Glen is easy to work with, and a nice guy. I got that same radio the Sony your going to like it a lot. I pluged in 32 gigs of music on a USB drive and I have not heard the same song twice yet.
---
SHARKY USMVMC
2001 Valkyrie Interstarte
1988 Valkyrie Bagger
2004 VTX 1300 R Sold
[SIGPIC][/SIGPIC]