Oil light staying on
---
Hello.
I have an 02 1800c with about 20,000 miles
My oil light is staying on all the time now. Never happened before.
This is the first I have started it all winter. (stored about 4 months)
I did the desmog / pair valve this winter.Reconnected everything.
I also painted the motor, so I moved some of the wireing around.
(mostly the wire clusters behind/under the ignition key switch.)
It still has last years oil in it.
Mobile 1, 20-50.
I'll put a new oil change on her this weekend.
Oil level is good.
I started her up and moved wires around checking for a short.
I did a search and saw a remark about the oil sensor.
How can I check to see if that is bad? Where is it located?
Could the old oil be to thick from sitting and not circulate properly?
Any ideas and help is greatly appreceated.
Thanks
Hounddogohio
---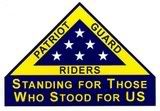 Don't confuse my personality with my attitude.
My personality is who I am, and my attitude depends on who you are.
I looked at my 1300 wire schematic and it shows that the switch completes the circuit to ground. If the 1800 is the same you should be able to remove the wires from the sender and the light should go out. If it does not you have a wire pinched and touching ground. If it goes out it is the sender or you actually dont have enuff oil presure. The only way to check is put a mechanical gauge where the sender is or try a new sender.
---
04 1300C, Big Shots, Memphis Shades, Mustang seat.
Sounds like the wiring isn't grounded when you painted the engine.

Also, 20-50 is not needed in a water-cooled engine. It is a tad thick, especially when it is cold out. You aren't doing your engine any favors at start-up with that weight oil in it. Stick with 10-40 and leave the 20-50 for air/oil-cooled engines
Thanks guys.
Where is the sender located?
I did the ground fix last summer.
The only ground wire I took off to paint was the one on the bottom of the motor.I made sure to sand away the paint before bolting it back up.
I will redo the ground fix tomorrow and check the sender unit also.
I put in 20-50 last summer when it was hot out.I'll change that out this weekend.
Thanks again.
HDog
---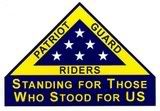 Don't confuse my personality with my attitude.
My personality is who I am, and my attitude depends on who you are.
Ok found one problem.
When I reinstalled the radiator I pinched the wire (Blue w/red stripe)
When I unplug the wire the oil light goes out.
Its not broke but was stripped a little and probably grounded out.
Would that fry the sender unit?
My battery is low so it's not starting right now.
I will try it again tomorrow.
Thanks again.
Hound,
I checked the wiring harness for your bike and that wire is the signal from your sending unit to the oil light. It should not have harmed the sending unit because shorting out the wire is the same thing as a low / no oil pressure condition on the engine. See if you can remove that wire from the little plastic connector and then you can put some heat shrink tubing over the damaged portion. Usually with a small screwdriver or an o-ring pick you can bend the small tab that retains the wire pin into the connector. That is a better repair than just taping it up. Here is a link to Bare's site that has your wiring schematic.
http://www.bareasschoppers.com/schem..._schematic.jpg
Joe
---
[SIGPIC][/SIGPIC]
2003 1800R with too much to list
Quote:
If you unpluged the wire and the light went out, the problem
ISN'T in the wireing.
Hound, where did you unplug the wire?? Was it at the sending unit or above the harness near the tank?? R2sVTX has A good point, if you unplugged the wire at the sending unit and the light went out... you either have a bad unit or you have low oil pressure. If you unplugged the wire before the spot where you thought it was shorted... it should of went out since you removed the grounding signal to the light. It was late last night when I logged on and I should of caught my oversight like R2sVTX did. Please let us know what you find.
Joe
---
[SIGPIC][/SIGPIC]
2003 1800R with too much to list
Oil light
---
Thanks for the replys.
I unpluged the wire up by the frame. I haven't tried to unplug from the sending unit yet. I'll do that tonight when I get home.

New problem. (Not related I hope.)
Now I think my starter switch/button is bad. When I hit the button I get nothing.
The lights come on but it wont turn over.
It was starting to get a little sluggish on the starts. Sometimes not working for a second.then when I hit it again it would work.
When your F1 light comes on shouldn't it be yellow? Mine is red now. (No flashes)
It was going out last year and I took it apart and cleaned the contacts.That fixed it.
I have the bike charging right now and will remove and clean the starter button contacts again tonight .
Thanks again for all the help.This is a great site and I have learned a lot about my bike here.
I'll keep you posted on my progress with this.

Hounddogohio
G'day,

FI light is always red. I would not start the engine again until i had a mechanical pressure gauge conected to check oil pressure. just as a precaution. running an engine of any kind with low or no oil pressure will do serious damage.

you could also try checking the kill switch.

Cheers,
Brian
---
'08 VTX 1800C Red. Cobra Sashcuts & Cobra FI2000. Honda Deluxe Backrest & Rack. Aeromach 6" Risers. K Drive Bags. Thunder Tornado & smooth Cover, Dyna Beads, Desmog, Palladin Highway Bars, Rivco Solo Rack, Vista Cruise, 'Clocks 4 Bikes' Dash Clock.