Junior Member
Join Date: Jul 2009
Posts: 4
bike won't shut off
---
Hey guys and gals I'm new at this, so bare with me. Been owning my 02 vtx C model since 02 and have close to 40,000 miles. About a month ago i was getting ready to ride, but looked at all the clouds here in sunny florida and decided to put it back in the garage, but when i went to shut it off the bike kept wanting to crank even when i turned the key off. I disconnected the battery and left it for a couple of days and then went back and re-connected the battery. Everything must have reset and had no problem until yesterday when it did it again. I tried tapping on the starter and the switch to see if maybe something was stuck and once again I had to disconnect the battery. Can anyone tell me what the heck the problem may be. Much appreciated and ride hard, but safe.
My guess is your starter switch may be fried
---
[SIGPIC]https://www.vtxoa.com/forums/picture.php?albumid=211&pictureid=950[/SIGPIC]
The solenoid switch is bad.
It's located behind the left side cover.
SNUSH
---
[SIGPIC][/SIGPIC]
I don't sweat the petty things,But I do pet the sweaty things.
Yep. starter solenoid. replace with Honda for $$$$ or pull old one and go to NAPA or AutoZone or similar and match up one from a lawn tractor.
---
PGR - LA State Captain - 03 1800 Retro, red, Mustang seats, ISO grips, V & H Bigshots, de-smog and Pair block by Bareass, eng. guards, CW sissy bar and luggage rack, HitchDoc trailer hitch, 9/30/07 new Quadzilla fairing, 5/13/11 Darkside GYTT and HID headlight.
Don't assume that the push button switch on the handle bar is good.

Check it with a tester before u put it all back together.

Its going to be the Solenoid or the push to crank button.

GT
---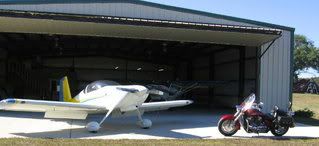 Senior Member
Join Date: Nov 2003
Posts: 1,373
If it is still cranking after you turned off the engine that means the starter was engaged (turning) while the bike was previously running = not good for the starter. Listen closely after it starts - you can hear the starter turning over, behind all the engine/exhaust noise (it'll sound "different").

If it does happen again, tap on the solenoid (behind left side cover) with a wrench - it'll likely break the contacts (that are internally stuck) and it'll stop turning over. This is a lot faster than trying to disconnect the battery.

The solenoid is getting stuck, in the first place, because the starter is drawing too many amps. This can be caused by a weak battery as the starter draws down the battery voltage, the amps soar high enough to 'fuse' the internal contacts together in the solenoid. Poor battery connections can contribute/cause this also.

Although a new solenoid may stop this for a while because the contacts are fresh (smooth and clean). The problem will likely return until the root cause is corrected (new battery w/ cleaned, tight connections).

I had the same problem and dicked around with everything (soldered all wire connections, temporarily doubled up on wire cables, added grounds, installed heavy duty truck solenoid, swapped out a new starter, cleaned all connections, etc.) before coming to this conclusion. Nothing 'solved' my problem until I replaced the 1 year old battery, and the problem stopped. If your problem persists -- well, you know my advice.

Good luck.

Todd
Sticking contacts in the starter relay
---
I went exactly the same route as Todd2. After changing the starter motor I finally bought a new starter relays and a good battery. No damage to the Starter Sprag Clutch. Problem solved.
---
02VTX-1800C, Hondaline Custom Windshield, Deluxe Backrest with Rear Carrier & Trim, Roadhouse Shorty Slip-on, PCIII, K-Drive Saddlebags, HAC Radiator Cover, NC Paladin Bars, Custom Wings Spotlights with 2 specially made ss mount brackets, Zodiac Mini push button swith and Pulse-Relay, Ledrie Cylinder type suitcase, Rivco Electric Horns with Relay, Highway Hawk Licenseplate holder, Prog Fr.Springs
Use caution when replacing your starter solenoid with a car solenoid. Gasoline engine solenoids from cars can have an internal wiring difference that makes them unacceptable. Use a Diesel engine solenoid for your replacement. See my post on this topic "Darkside Starter Solenoid".
https://www.vtxoa.com/forums/showthread.php?t=227486
---
[SIGPIC][/SIGPIC]2003 VTX 1800C: Stock with a few add-ons.
Junior Member
Join Date: Jul 2009
Posts: 4
Hey thanks for the replies I received on my starter problem.
Senior Member
Join Date: Nov 2003
Posts: 1,373
I replaced the stock solenoid with a Standard Ignition SS608 solenoid. Its a heavy duty model, made for some GMC and Dodge V-8 trucks. I did have to modify the wiring slightly to match up, but its been working great for years now. I just chose a BIG solenoid that had two connections (not 3 or 4) for the small wires (and of course the two large connections for the battery cables). This didn't create any problems for me.

Todd