My riding is suspended indefinitely thanks to Hard Krome!!
---
Apparently, an exhaust system can be worn out!
It wasn't a matter of if, but when. Unfortunately, HK won't do a thing about it, and it cannot be ridden in this state. With the heatshield completely severed all the way around, there is too much play in the pipes, so I cannot risk damage to the heads. Not only do I have to figure out what pipes to go with now, but I have to figure out a way to come up with the money!
And my riding season was just getting started.
I'm more concerned about letting others know about Hard Krome's quality and lack of support, so no one else has to go through this.
The completely severed pipe is my
original
rear pipe, and the cracked one is my
second
front pipe.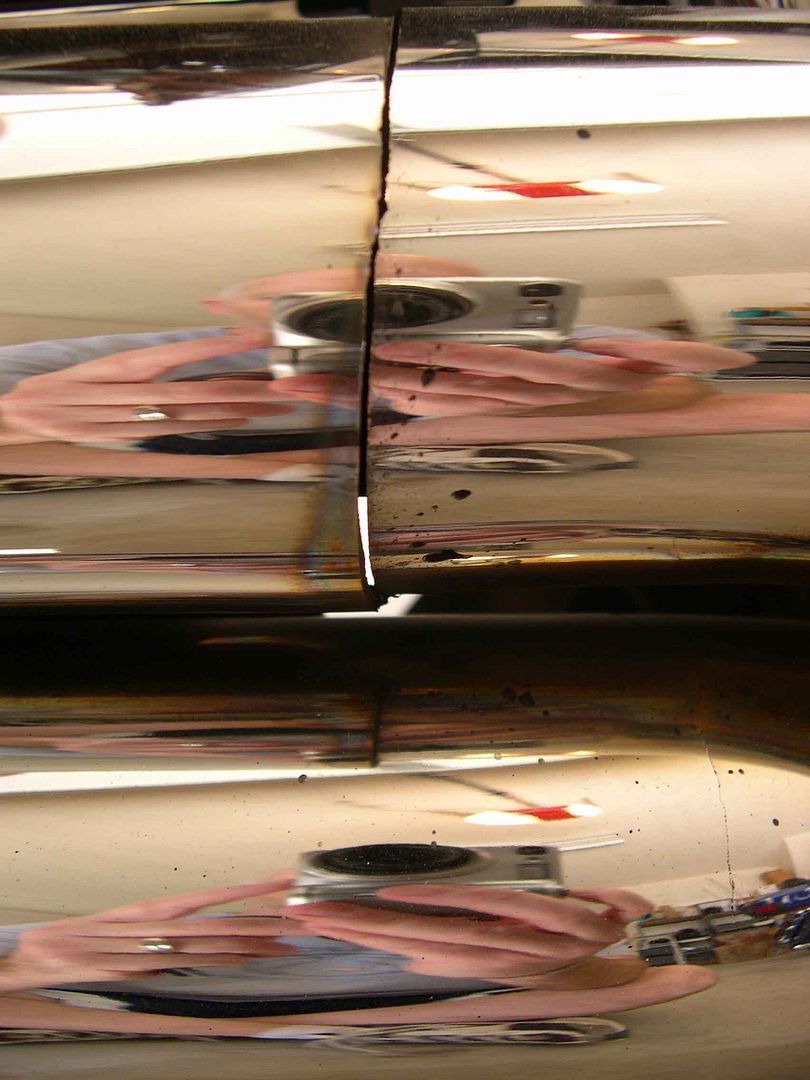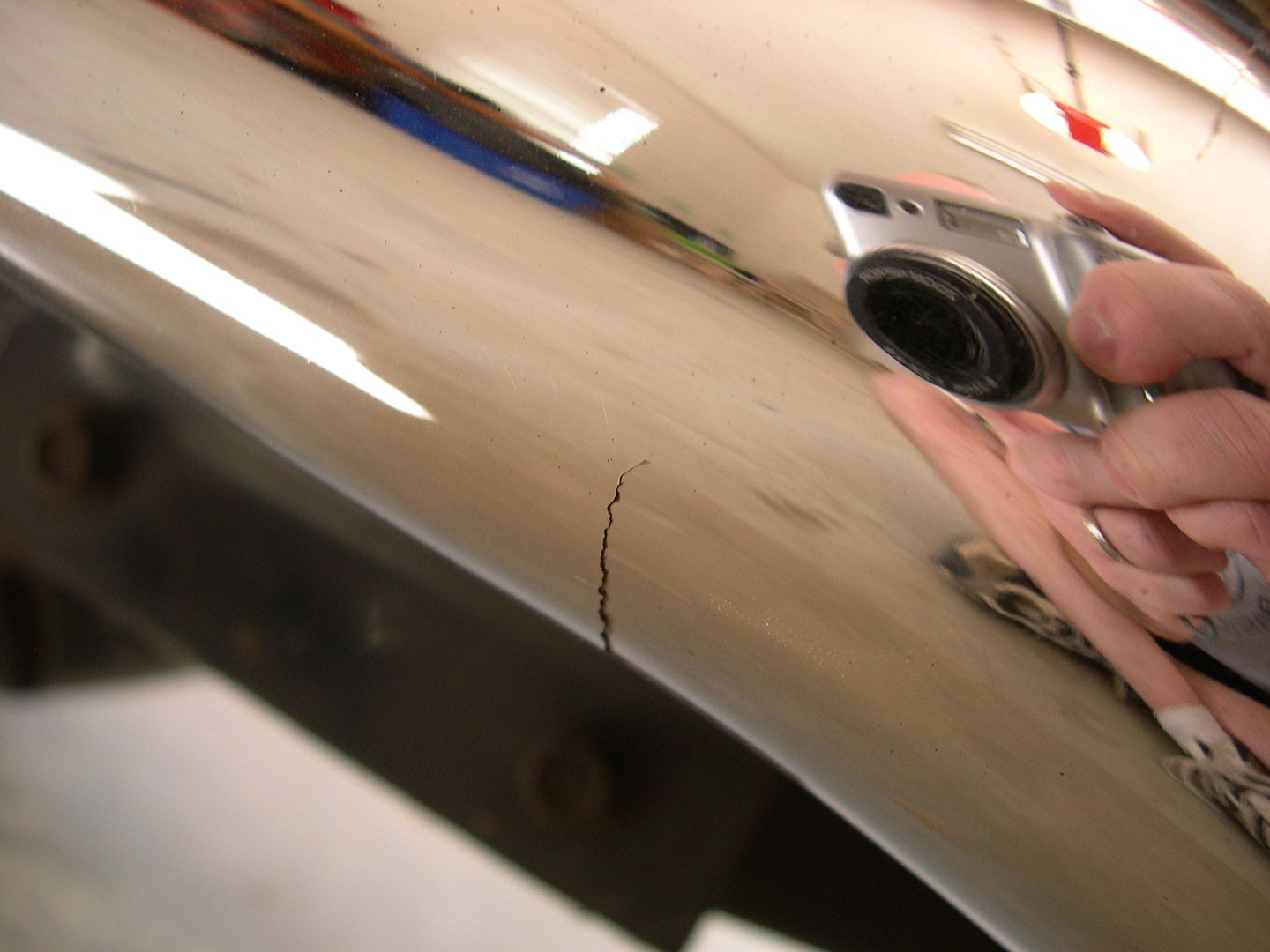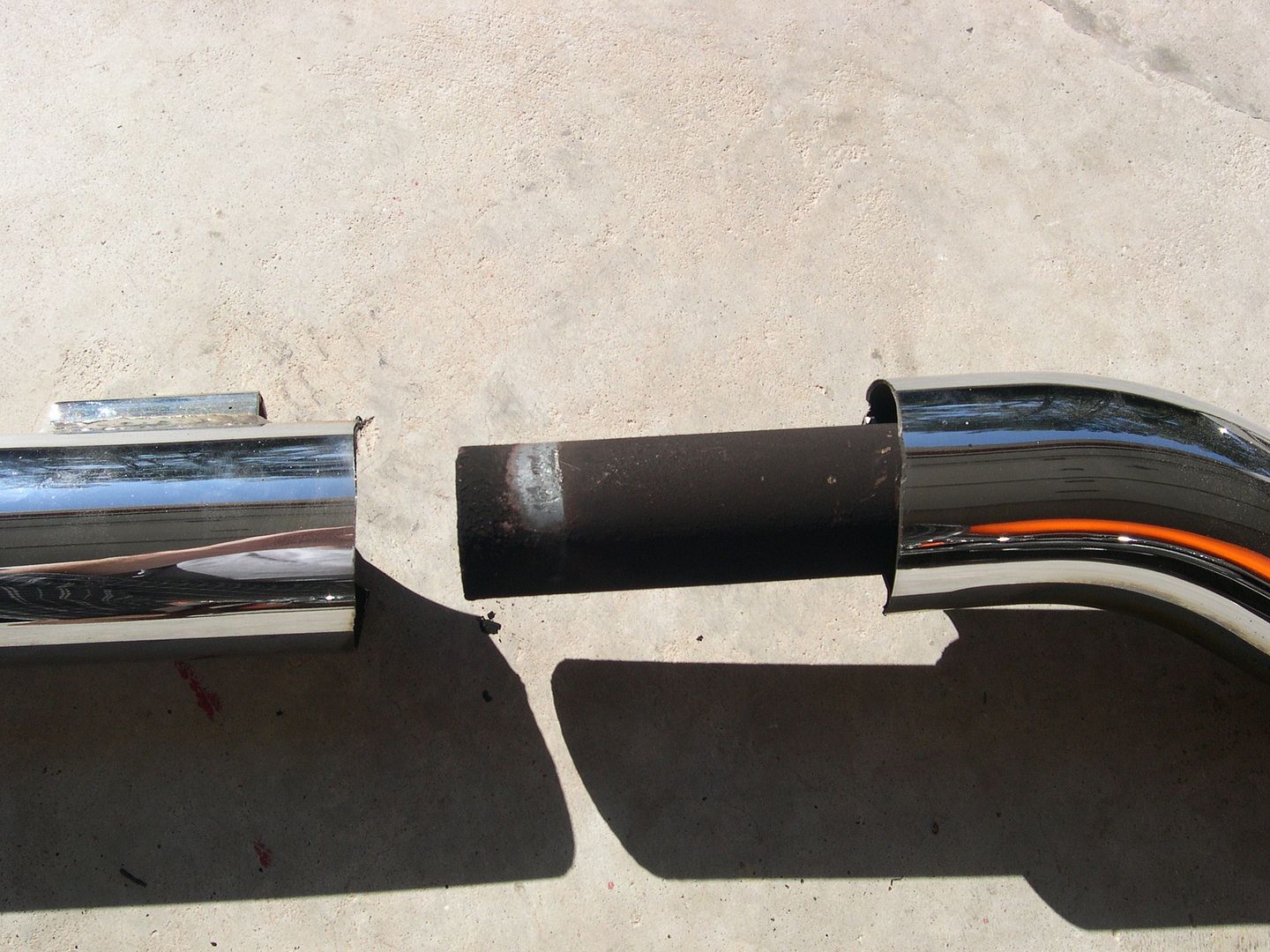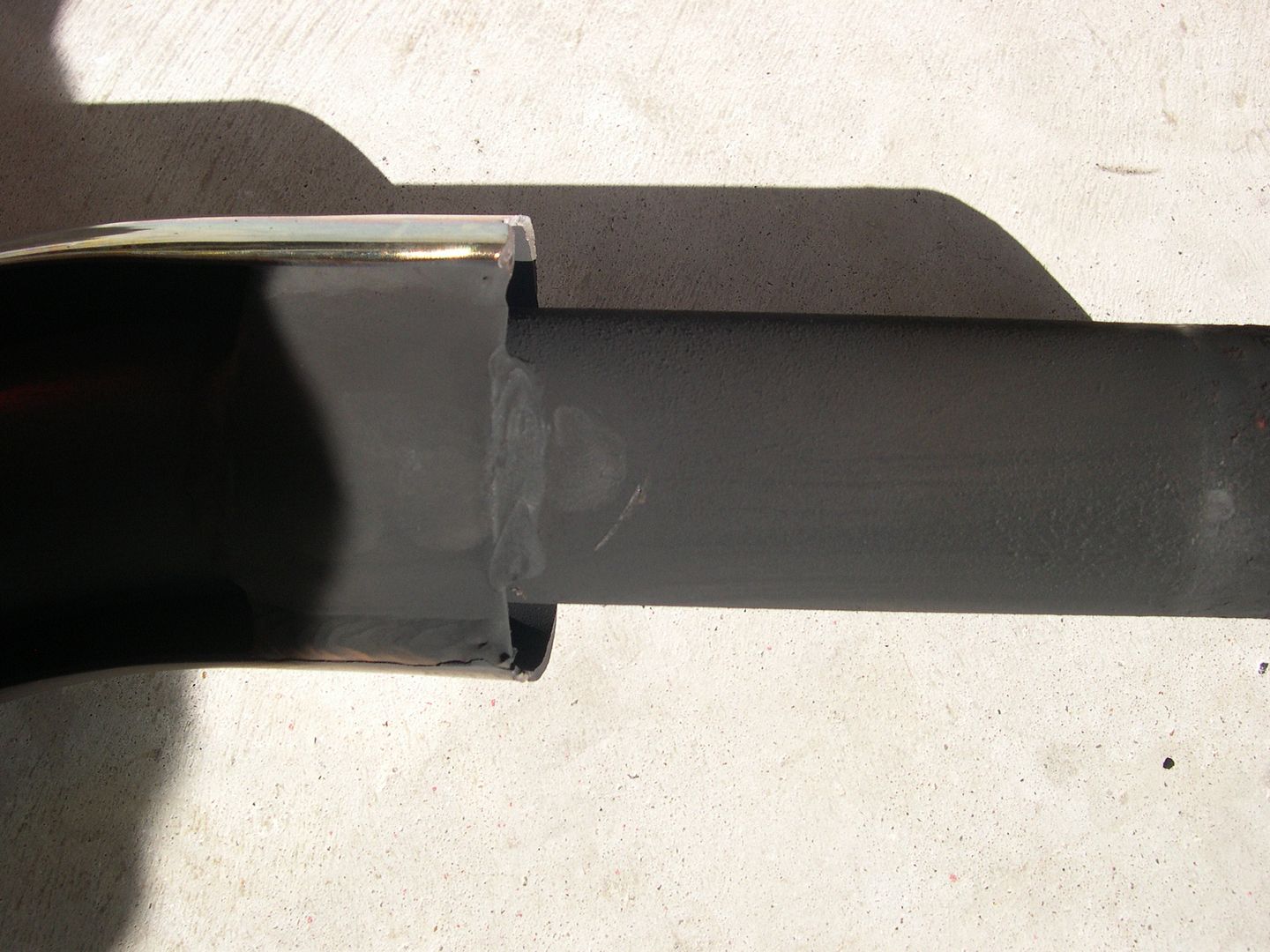 well that just sux
---
lurking [SIGPIC][/SIGPIC]

Senior Member
Join Date: Jul 2009
Location: Proctor, WV westpennsyltucky
Posts: 6,207
thats a bunch of crap. good heads up about hk
where is the wig
---
"Government, even in its best state, is but a necessary evil; in its worst state, an intolerable one."
Thomas Paine
Where is our government!
Amazing. Could they possibly be welded to at least get you through until a more permanent solution can be found?
Senior Member
Join Date: Mar 2007
Location: Moody, Alabama
Posts: 782
A good tig welder can probably sew that up for you. It would buy you some time. What have you got to lose?
Senior Member
Join Date: Nov 2003
Location: Magnolia, TX
Posts: 12,046
I shaved my head in disgust!
Yes, I could get it welded...of course, it would look like crap, but it would be functional. I could get both of them properly welded and then ceramic coat them, but I don't know how much that would cost and what it would look like. Most people know me as The Anti-Black!
I may go talk to a guy who has a custom m/c shop near my house, and find out if he could make me what I really want...Doolies!
I might be able to do some bartering with him!
Hard Krome and Roadburner appear to be part of the same company.
only 90 day warranty on pipes with 1 year on discoloring.

I called roadburner after my Blackhawk double Eagles discolored severely after just a couple of months. (Put on in December '08 and discolored badly by March '09 and keeps getting worse)

They told me the only thing they would do for me would to recoat the pipes. It was going to cost me shipping both ways and $175 for the recoat.

Their warranty should read,
"Should your outer pipe discolor, Contact us here at RoadBurner so we can laugh our ass off at you.
We will make a feeble attempt to correct the issue should you decide to send a lot more money and be without your exhaust for 3 to 6 months.
Please note that giving us even more money will not prevent your exhaust from discoloring again.
If you do not like the warranty terms then you can go pound sand up your butt using the exhaust as a funnel.
Here at Roadburner, we put a lot of effort at designing the best looking and sounding exhaust for your motorcycle that should last at least one trip around the block."
---
2005 VTX1300C Roadburner Double Eagles ,
Batwing, BadX double decker 1800C seat and lots of chrome. Riding DS Yokohama Avid S 205/70-15 with Dynabeads......Smooth Ridin
' VTXOA Inmate#37626[SIGPIC][/SIGPIC]
2012 Victory Vision- Fits the Wife's butt just right! Plus a few others. I need to clean out
Looks like I should start saving up for a new exhaust. Thanks for the warning, but it sucks that happened though. Good luck getting back on the road.
---
[SIGPIC][/SIGPIC]
07 VTX 1300C- work in progress.
That's aweful! Maybe someone can swing you a deal on something... It is the holidays after all.
---
[SIGPIC][/SIGPIC]
entia non sunt multiplicanda praeter necessitatem

support your
LOCAL 81
can you put your stock ones back on for now?
---
texasmike
[SIGPIC][/SIGPIC] 1300c 8 degree rake, cobra pipes, c&c seat, darkside and lots more