Happy Thanksgiving!!!
---
---
Democrats & Republicans- 2 Sides Of A Counterfeit Coin.

I'm Not Politically Correct - I'm Honest.

'07 1300 S XTreme Revolution Intake, Cobra Streetrod Slashdowns, Monster Baffles. 128,788 Miles R.I.P.

(New) 2014 V-Star 1300 Tourer, Lindby Hi-Way Bar, Saddle Bag Protectors, Cobra Slip-On, Cobra Fuel Processor, Cobra PowerFlo Intake. Wolo Bad Boy,
ED Seat, Yamaha Light Bar.
Will do!!! Happy Thanksgiving to you too.
---
2008 VTX1300R
Ultimate Seat
National Windshield - Modified
Cobra Light Bar
Hard Krome ? Pipes - 2 1/2"
Engine Guard - 1 1/4"
Senior Member
Join Date: Mar 2018
Location: I live in central NM
Posts: 193
That is freakin Hilarious.
---
08 VTX1800F Cobra pipes, PC III, ROX 2"risers


"I have never been lost. I was once bewildered for three days, but I was never lost." Daniel Boone
Happy Thanksgiving to you, too!
---
2003 VTX 1300S
Member Team Drew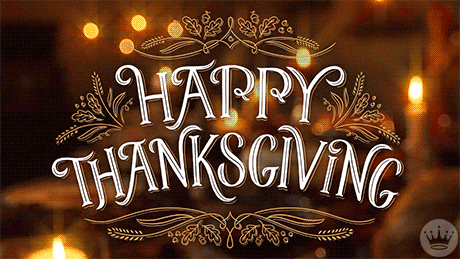 ---
"IF YOU LOVE WEALTH GREATER THAN LIBERTY, THE TRANQUILITY OF SERVITUDE GREATER THAN THE ANIMATING CONTEST FOR FREEDOM, GO HOME FROM US IN PEACE. WE SEEK NOT YOUR CONSEL, NOR YOUR ARMS. CROUCH DOWN AND LICK THE HAND THAT FEEDS YOU; MAY YOUR CHAINS SET LIGHTLY UPON YOU, AND MAY POSTERITY FORGET THAT YOU WERE OUR COUNTRYMEN!" ---SAMUEL ADAMS
"ELECTIONS HAVE CONSEQUENCES! WE WON!!!"---BARACK HUSSEIN OBAMA, 2012
Senior Member
Join Date: May 2008
Location: Metairie, LA
Posts: 7,254
Happy Thanksgiving all.
---
'04 1300S
or at least used to be.

Senior Member
Join Date: Jun 2005
Location: Conyers/McDonough, GA
Posts: 10,698
Happy Thanksgiving! Have a great day!
---
2005 1300c Red, Mustang seat, HK 2.5 straights. Leds for safety-front & back. 194,184 VTX miles
happy thanksgiving and ride on!!!