Senior Member
Join Date: Jul 2009
Location: Augusta, GA
Posts: 105
Quote:
Does it matter what direction the color bars are? (Sometimes it does with resistors)
It should not matter with a resistor...A diode has polarity...!!!
Senior Member
Join Date: Jun 2005
Location: Conyers/McDonough, GA
Posts: 10,199
But the easiest thing is to paint Wite-out or some fingernail polish on top of the led and the
bright led is muted to a comfortable level.
---
2005 1300c Red, Mustang seat, HK 2.5 straights. Leds for safety-front & back. 192,235 VTX miles
Senior Member
Join Date: Aug 2005
Location: WA
Posts: 13,174
On my 1800 C, I cut 2 squares of printer (copy) paper and placed them behind the blue lens- Just about perfect illumination at night.
---
Sam/NDAna #15542 IB#38401 '04 1800 C, My LED, Audiovox Cruise, 2xDarkSide & enough other stuff to keep me comfortable. 4400 lumen H4 LED headlights available
[email protected]
"Can you see me now?"
For DarkSide info go here
http://mcdarksiders.forumotion.com
Member
Join Date: Sep 2015
Location: Nor Cal
Posts: 47
Hmm. How about a piece of window tint, cut into a circle and allied to the outside ... Pick your shade level.????
This was a definite oversight on the part of the designer. There must not be any kind of diffusing lens over the LED. Most LED's are very directional and the light is concentrated to a small area. They do not have a wide viewing angle. It just so happens that when we look down, the LED light is in a direct line of sight. So anything that diffuses the light should work. I bet a piece of a ping pong ball cut out to fit the hole would work good.
Junior Member
Join Date: Oct 2015
Location: Pottsboro Texas
Posts: 2
I covered the high beam tube on the inside with black tape and put a small pin hole in the tape so I still see the light but is not bright worked out real good for me thanks.
Senior Member
Join Date: May 2015
Location: Clarksville, TN
Posts: 101
High Beam indicator dimming with resistor.
---
Dimming the High Beam Indicator
Like myself, many of us get bother with the high beam indicator brightness, I read a lot of stuff about shoving some cotton on top or adding some tape or any other mean necessary to block the light.
Well the indicator is an LED so all we have to do is reduce the amount of current being supplied to the LED and that's all.
Hope this helps someone. FYI this is my first How To
Materials needed
1 kOhm resistor 1/4W
Heat shrink
Heat gun
Soldering Iron
Flux
Solder
Needle nose pliers
Wire cutters
Wire strippers
Remove the Headlight
Locate the connector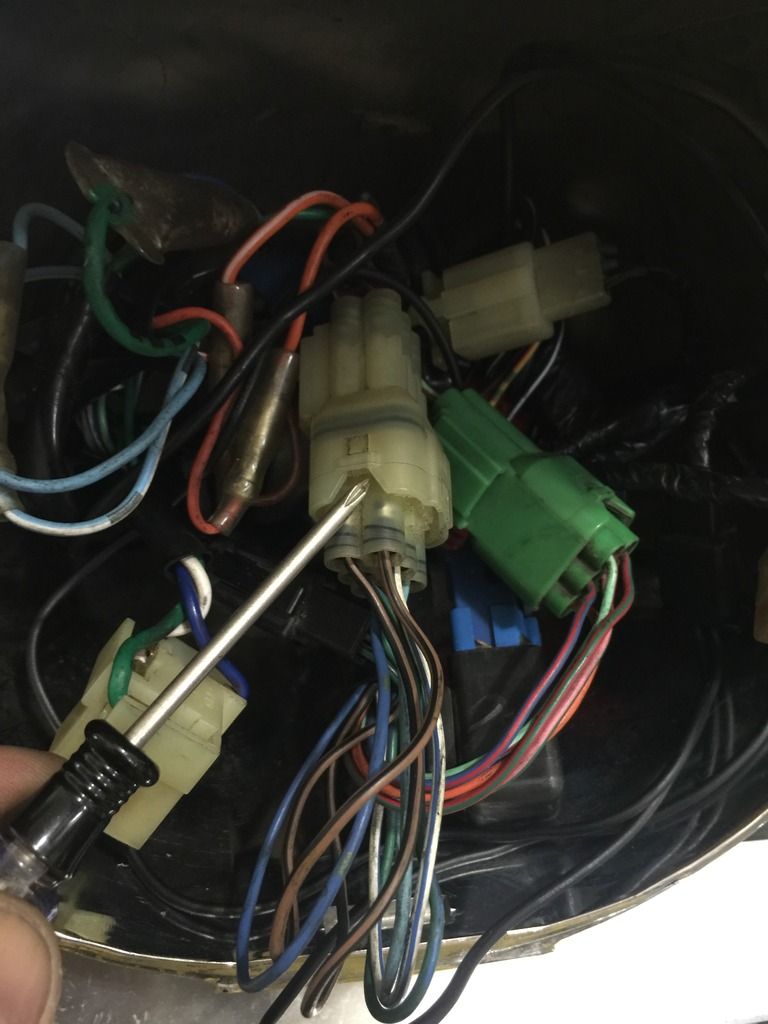 Locate the solid blue wire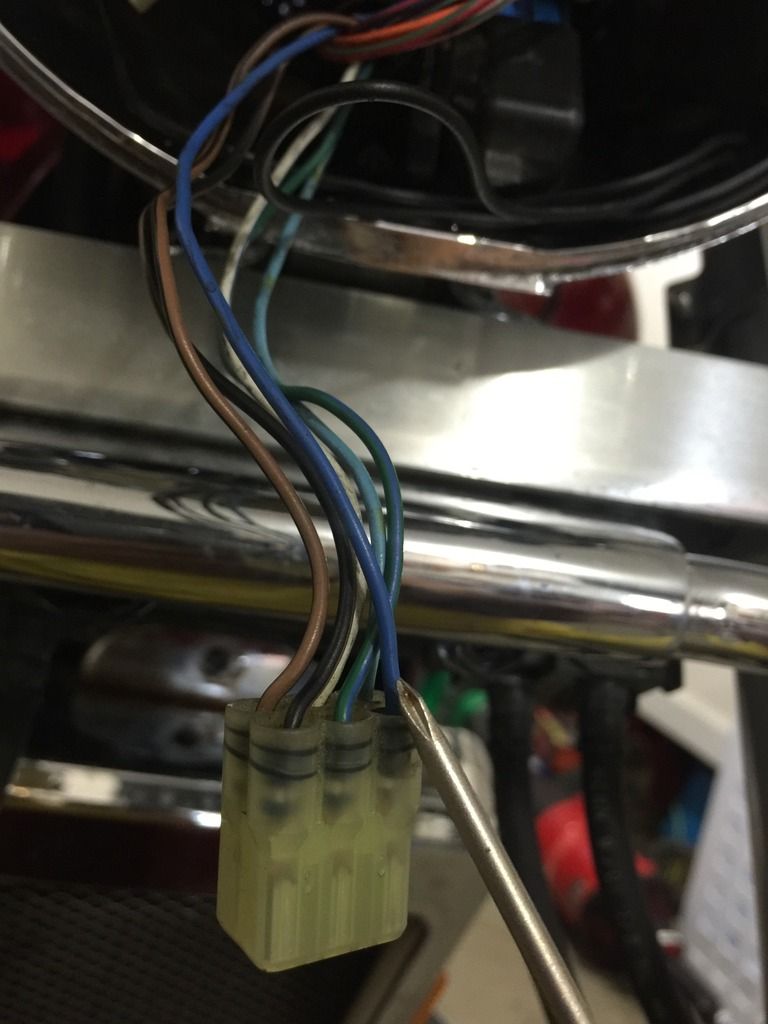 Cut wire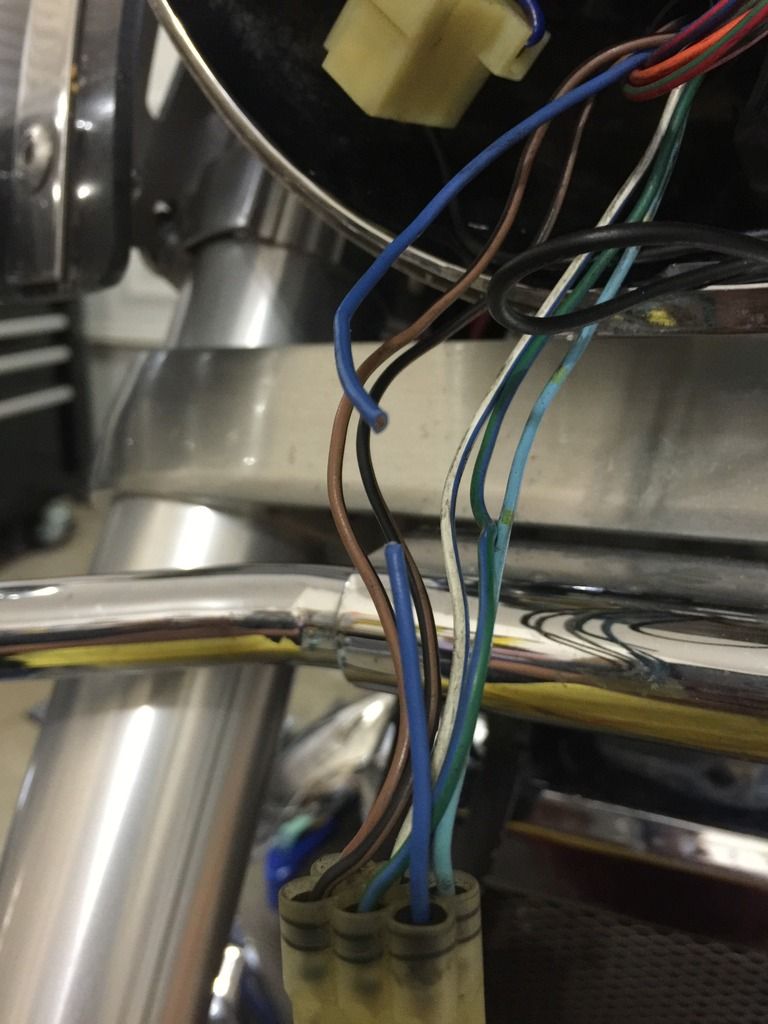 Strip wire ends
Tin both ends of the blue wire and form a hook
Cut resistor leads and form a hook
Attach the wire hook with the resistor hook, place some flux and solder them
Insert a piece of Heat string look enough to cover the resistor and the bare wires
Repeat the other side with the hooks
Slide the heat shrink and heated using the heat gun ( be careful not to apply too much heat and melt the insulation of the wires )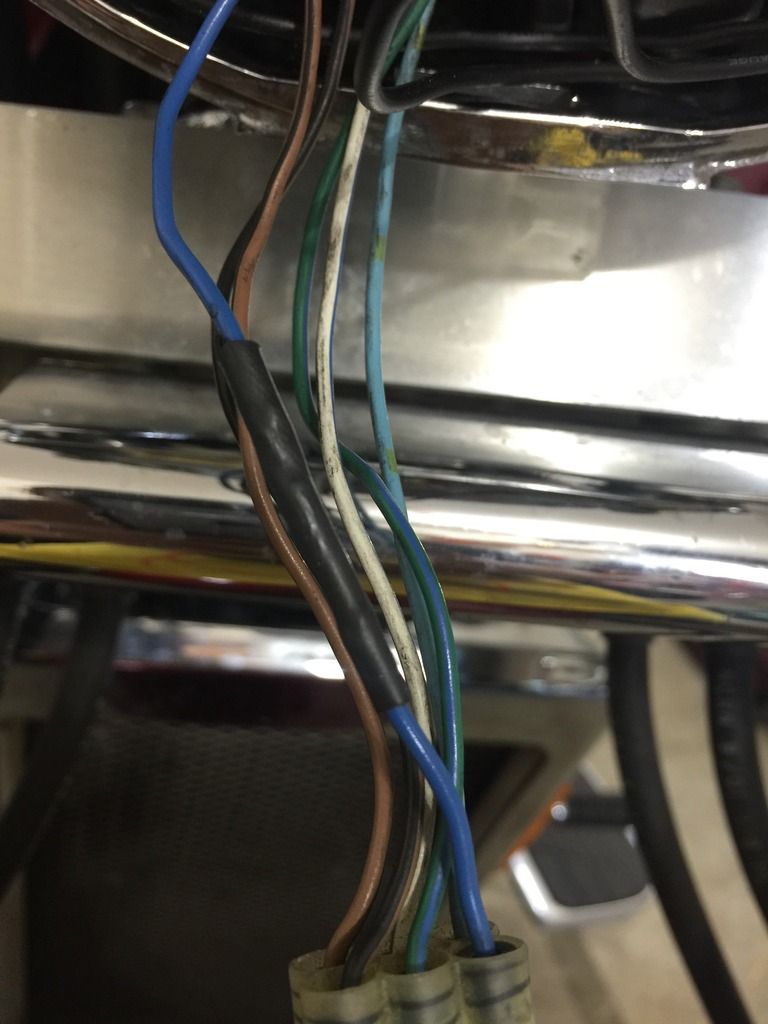 Enjoy you dim high beam indicator
Before
After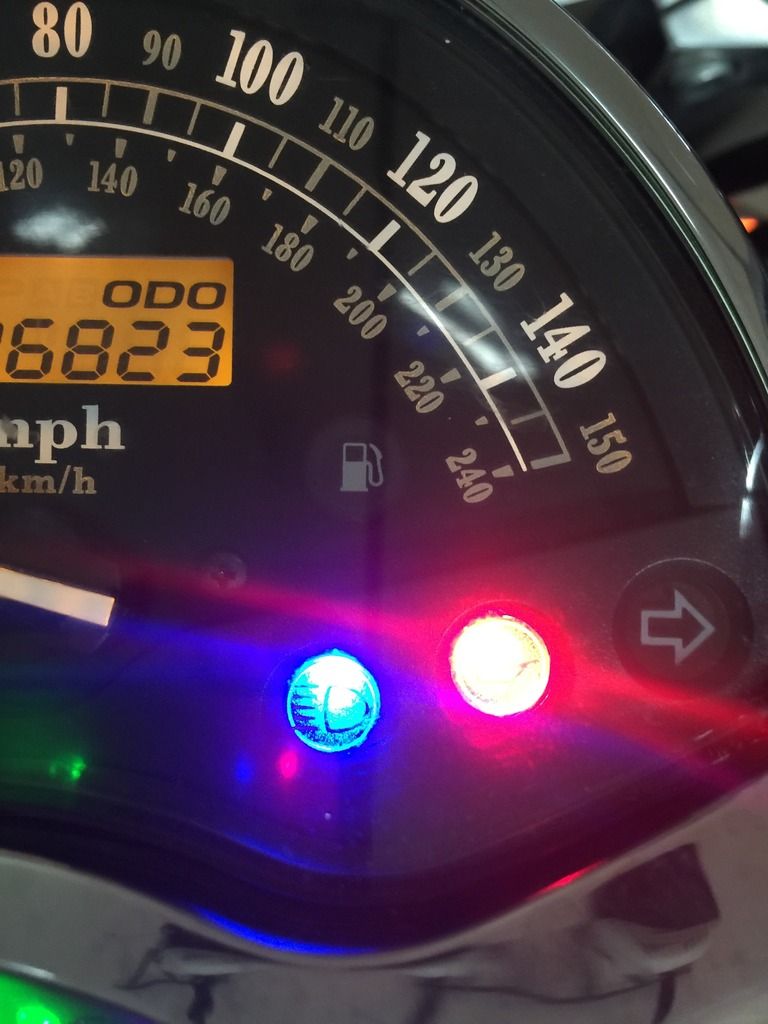 ---
2002 VTX1800 R
NSDQ