Senior Member
Join Date: Aug 2014
Location: Los angeles
Posts: 1,069
How I fixed a plastic bumper
---
Hey guys,
I recently posted a short 7 minute video, part two of three (one and three still on editing desk, lol) on my youtube channel. The bumper was off a 2006 BMW 325i, but the techniques, materials and procedures are very similar to what I used on my 1300 gas tank. Thought I'd share a link here in case anyone is interested and might find some of the info helpful. It's not a step-by-step, hence only 7 minutes long, but it does give a general idea of what's involved and how to get to the end product. This part is mainly about fixing small dents, cracks and holes in the bumper. Part one is removal of the bumper and part three will be about painting. I was very pleased with how the bumper came out, so there you are. If you have questions about what I did or how I did it, please comment on my Youtube channel. Hope it will help someone. Enjoy.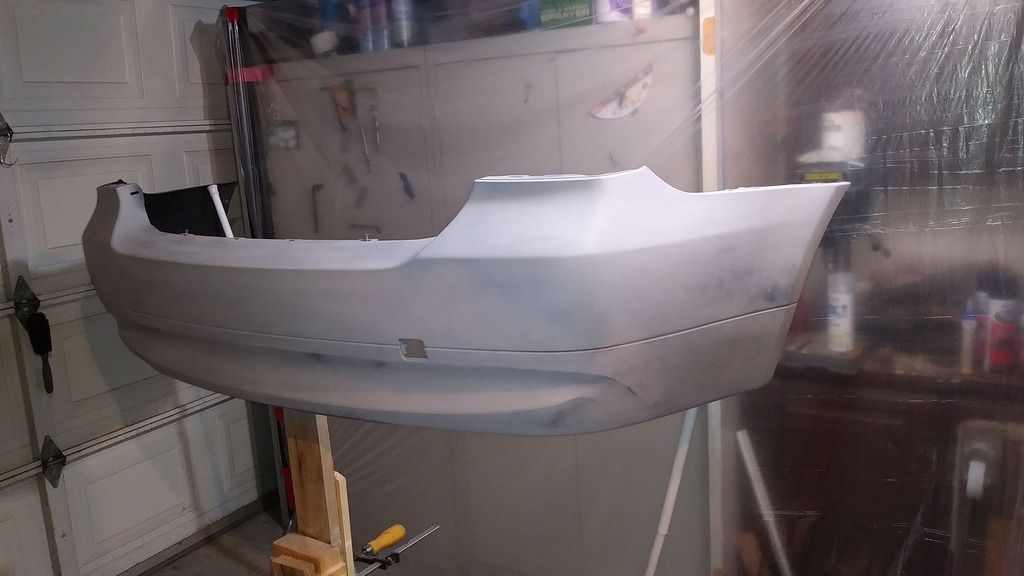 ---
Last edited by vtox; 12-14-2018 at

01:06 AM

.
Senior Member
Join Date: Aug 2014
Location: Los angeles
Posts: 1,069
Most of the steps are actually not specific to plastic parts, it just happens to be a plastic bumper that I did this to. Paint and primer applications, as well as bondo and glaze techniques can be applied to any part you paint. As mentioned, I did almost the same procedure on my VTX gas tank and it turned out great. I posted this last night and was kinda tired, so I don't even remember which board I posted it to. If it was the wrong one, my apologies, just thought someone might find this informative and useful.


Cheers
Senior Member
Join Date: Aug 2014
Location: Los angeles
Posts: 1,069
Oh, don't worry, gonna do a nicely detailed video on repainting my gas tank. I extended the tank - welded a piece on to it - used fiber filler, glaze, and primer to get it ready for paint, but that was a year ago. Gotta prep it again and then base coat, clear coat. The video will include DIY spray booth on the cheap in your garage, prep, and spray. Will make it a two or three parter to include buffing out the tank for a showroom finish.