https://sfbay.craigslist.org/sby/mcy/d/san-jose-vtxc-1800/6907101820.html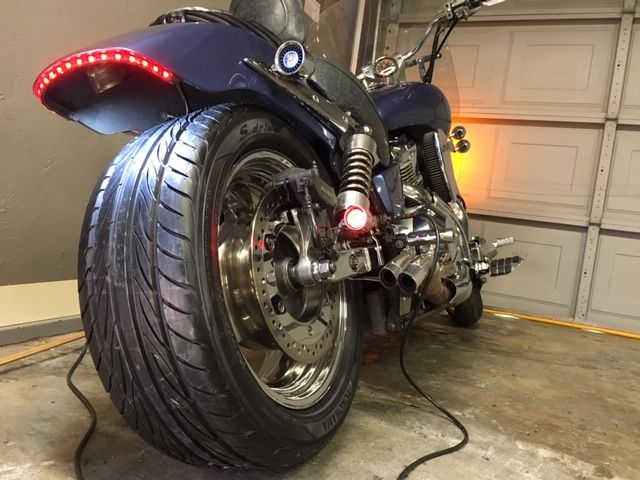 Asking $4,800
This heavily customized Honda VTX-C 1800 is in perfect condition and very comfortable for long distance riding.
It has a solo Corbin seat with riders backrest with fender cargo rack. Matching passenger pillion with backrest comes with the bike for 2 up riding. Rear wheel and swing arm upgraded to wider chrome 17" with a performance Yokohama 205/50/17 car tire. (Metzler has a 210 if you prefer a traditional tire).
The fuel tank has been expanded and external fuel pump added for extended range. This also eliminates a problematic Fuel Pressure Regulator that plagued this model.
I have a Roadhouse exhaust currently on the bike. I also have 49 State stock pipe (no cat converter inside).
The starter system is upgraded with a large 30 Amp battery to handle the modified cams.
Handlebars are heated with snowmobile Polly heaters wired inside the bars for cold riding.
Super bright LED headlight, foglights, running and turn signals added. Rear tire lit up. Side mount license plate.
Additional: Custom paint, Kuryakyn grips with throttle lock. Keyless ignition, Cobra FI2000 Fuel Processor, chrome fat forks, windshield, Progressive springs and shocks, Kuryakyn foot pegs, K&N filter housed in teardrop cover.