Discussion Starter
·
#1
·
I finally started installing my Christmas presents! :shock:
Here's what I'm doing:
1. Removing the piece-of-crap Kury spotlights off the Kury lightbar. I'm going to keep just the bar on, because I like the look.
2. CP Punishers with internal wiring
3. Bunch of stuff from Handler that I had chromed.
4. Switching from Motion Pro to Magnum Sterling Chromite cables
5. Brake Away Cruise Control
6. Stainless front brake line
7. More stuff I had chromed locally
Here are some shots of what's happened so far:
Before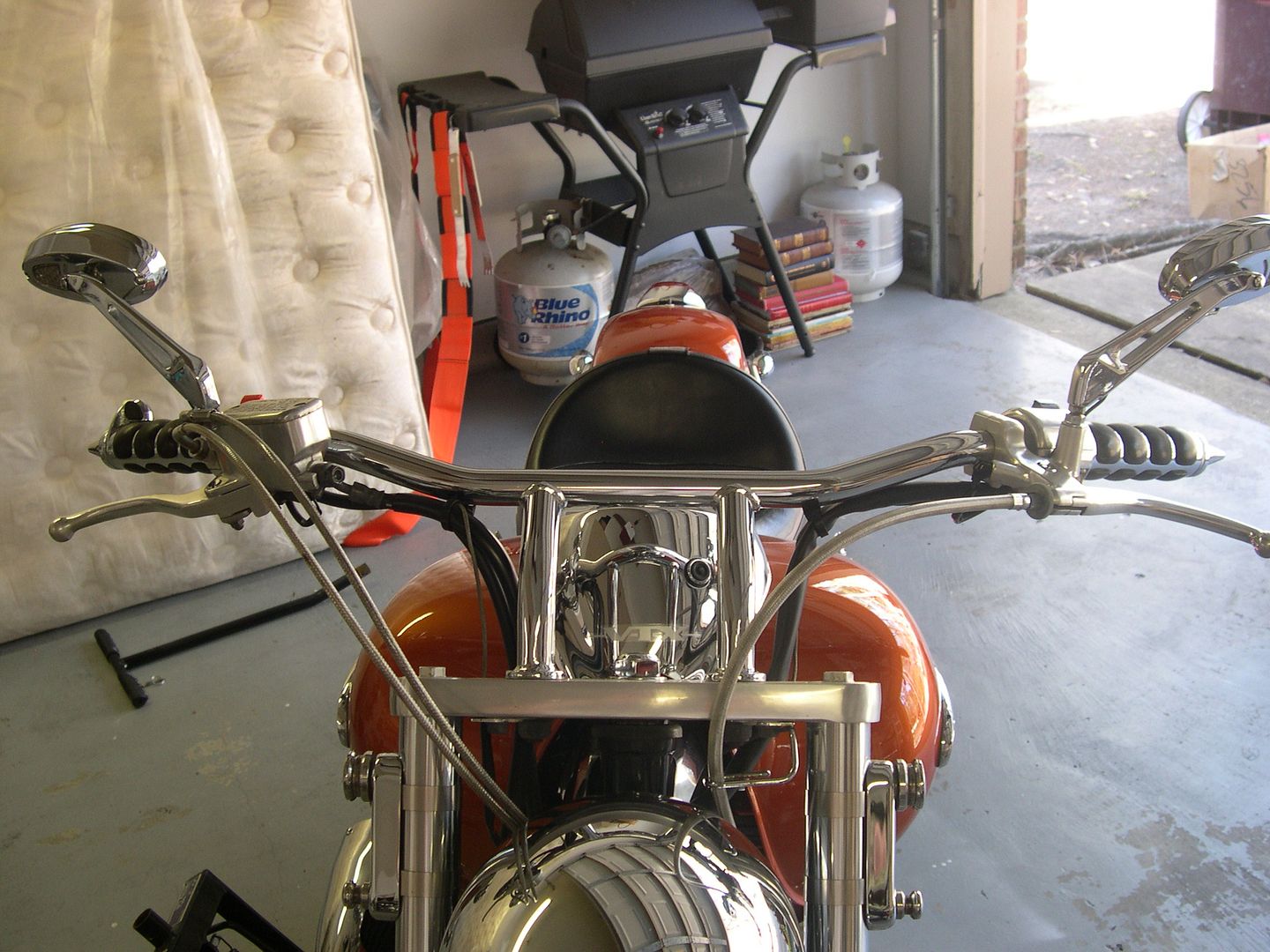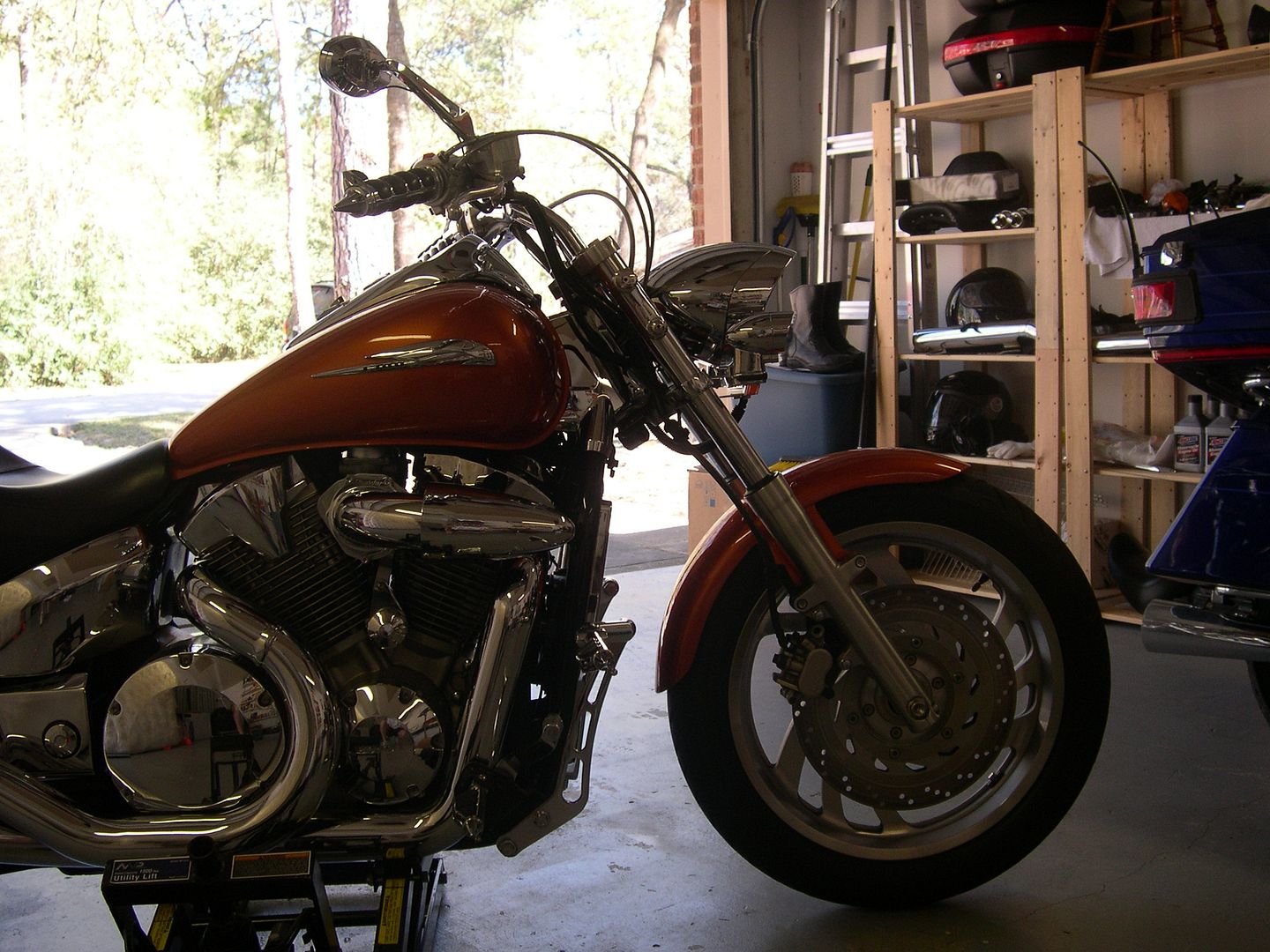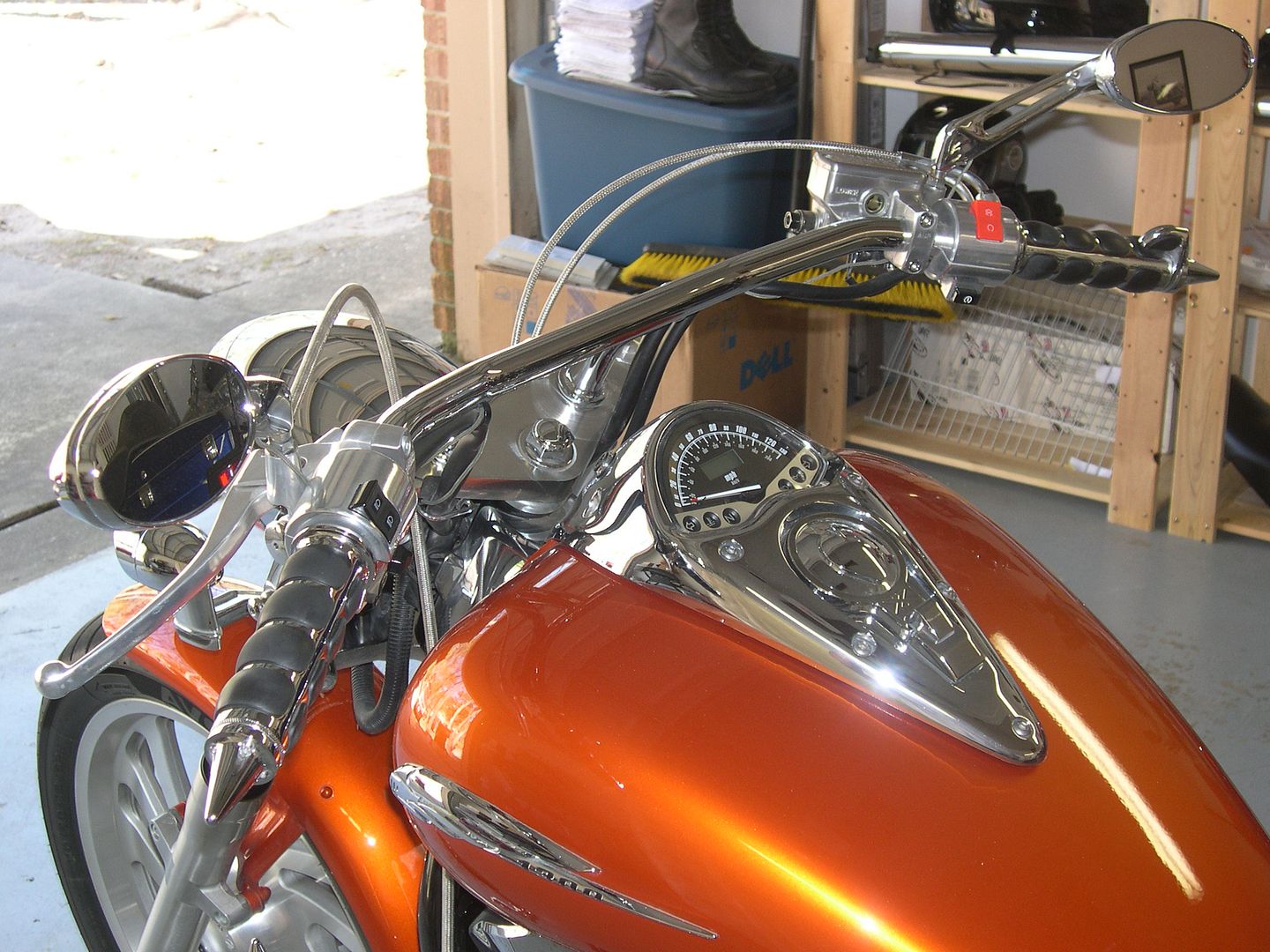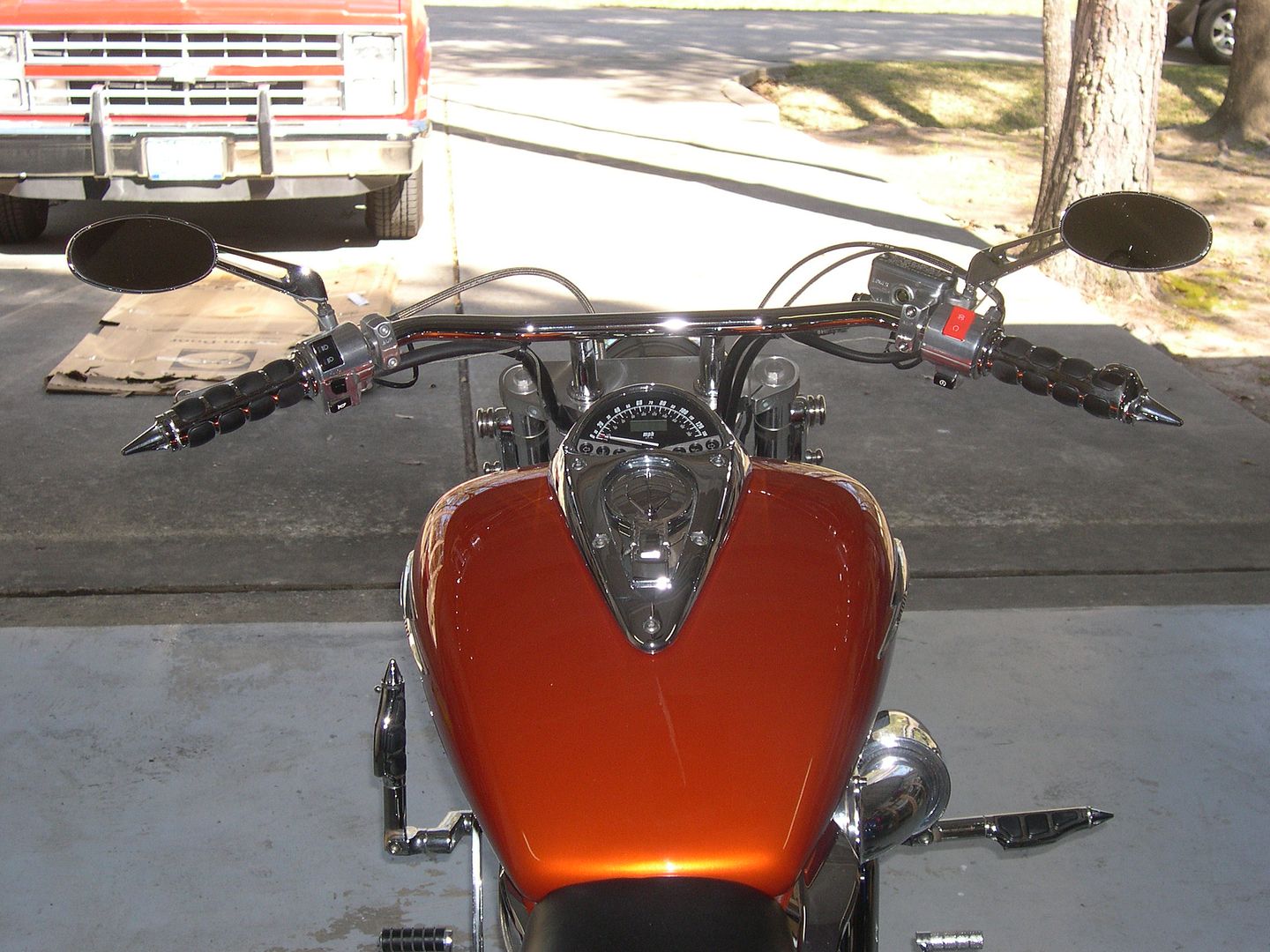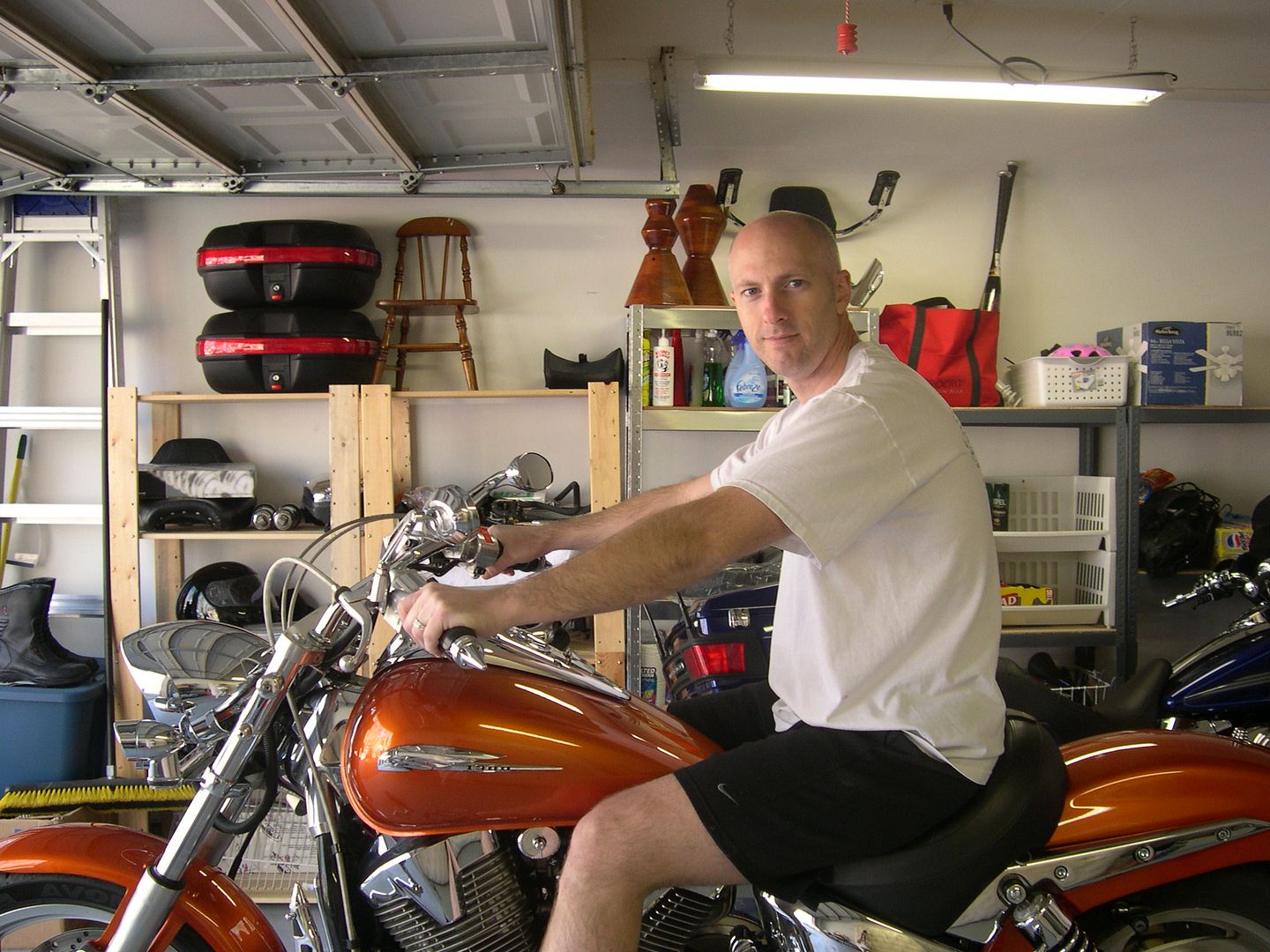 After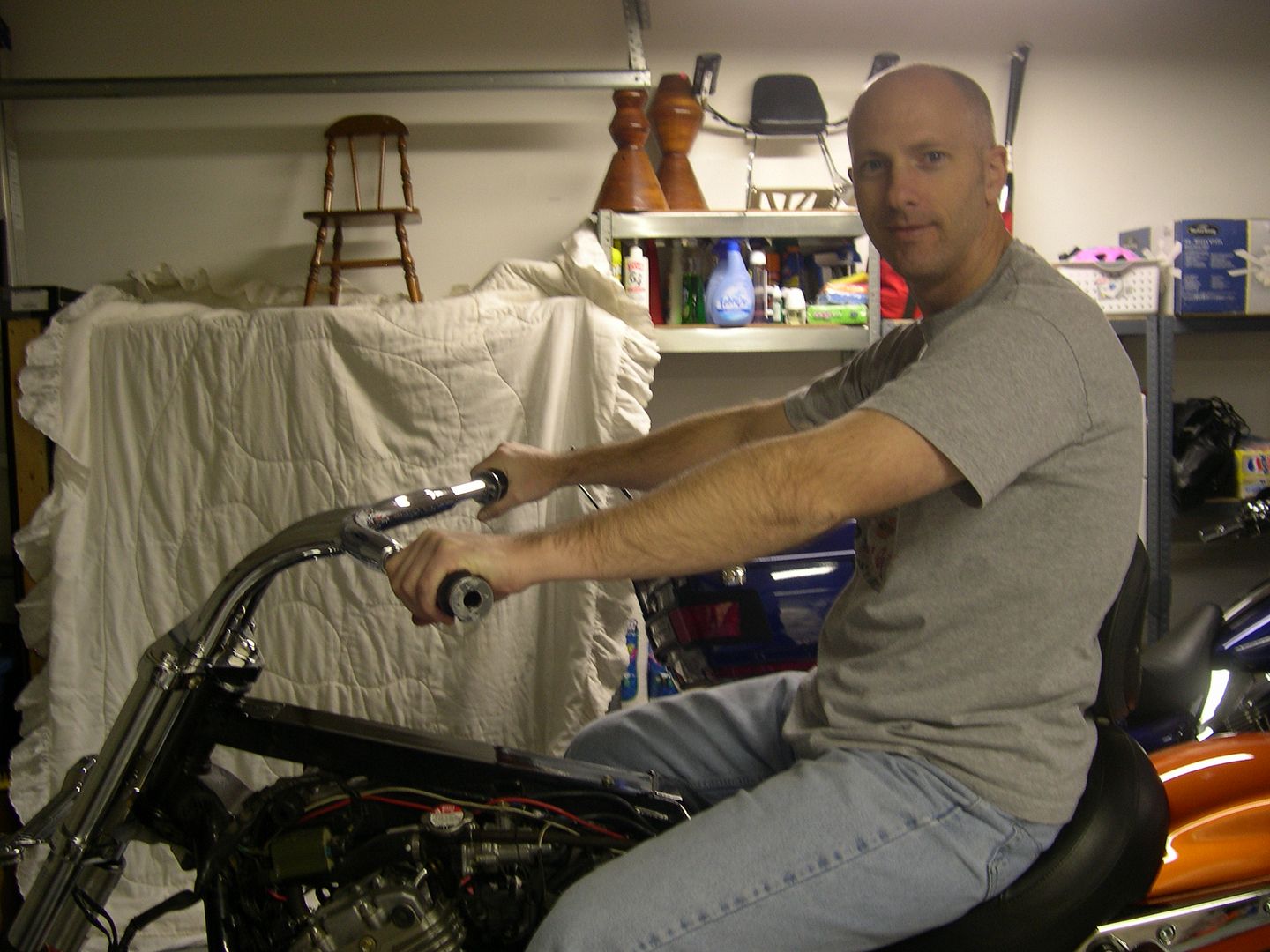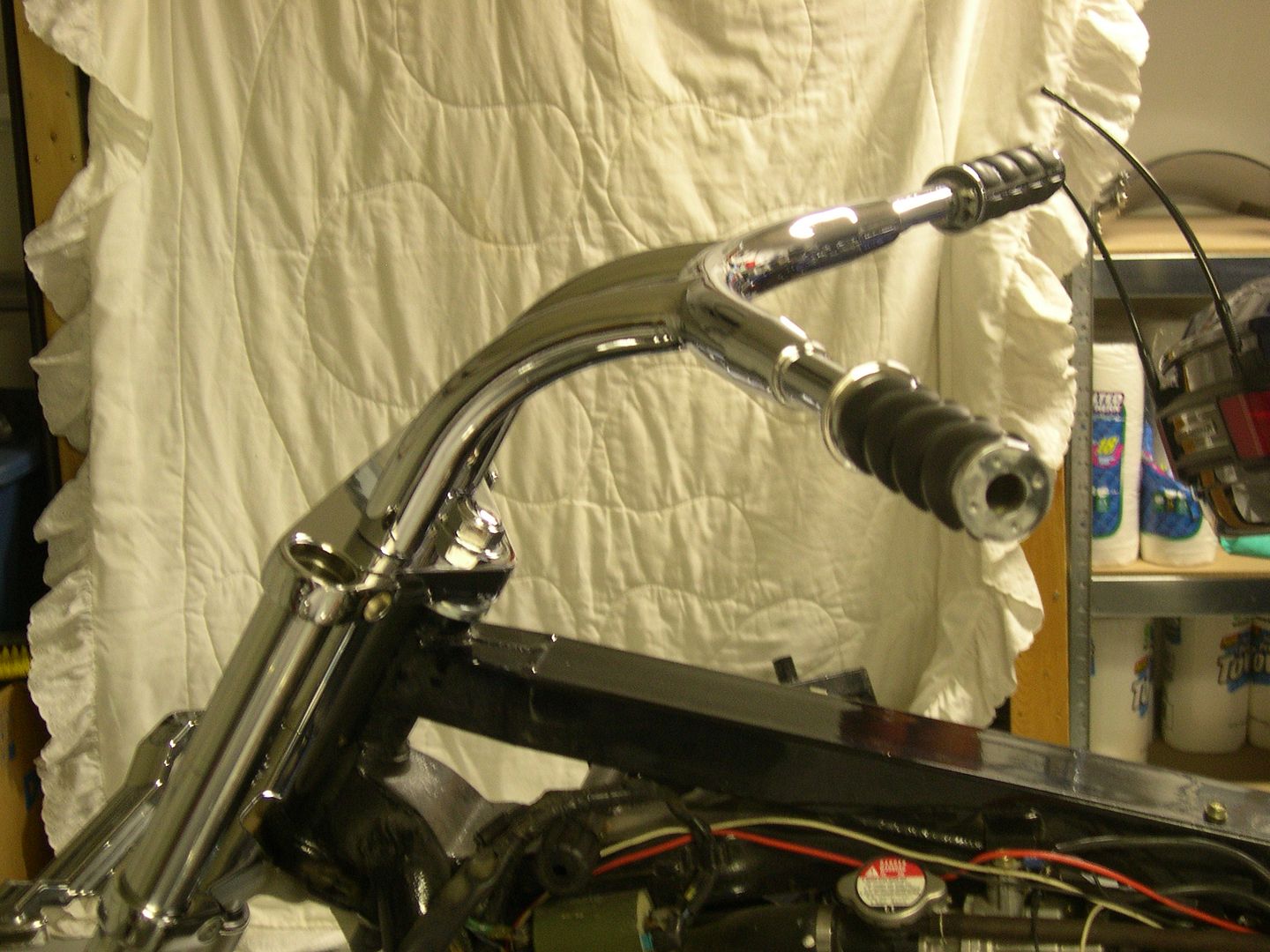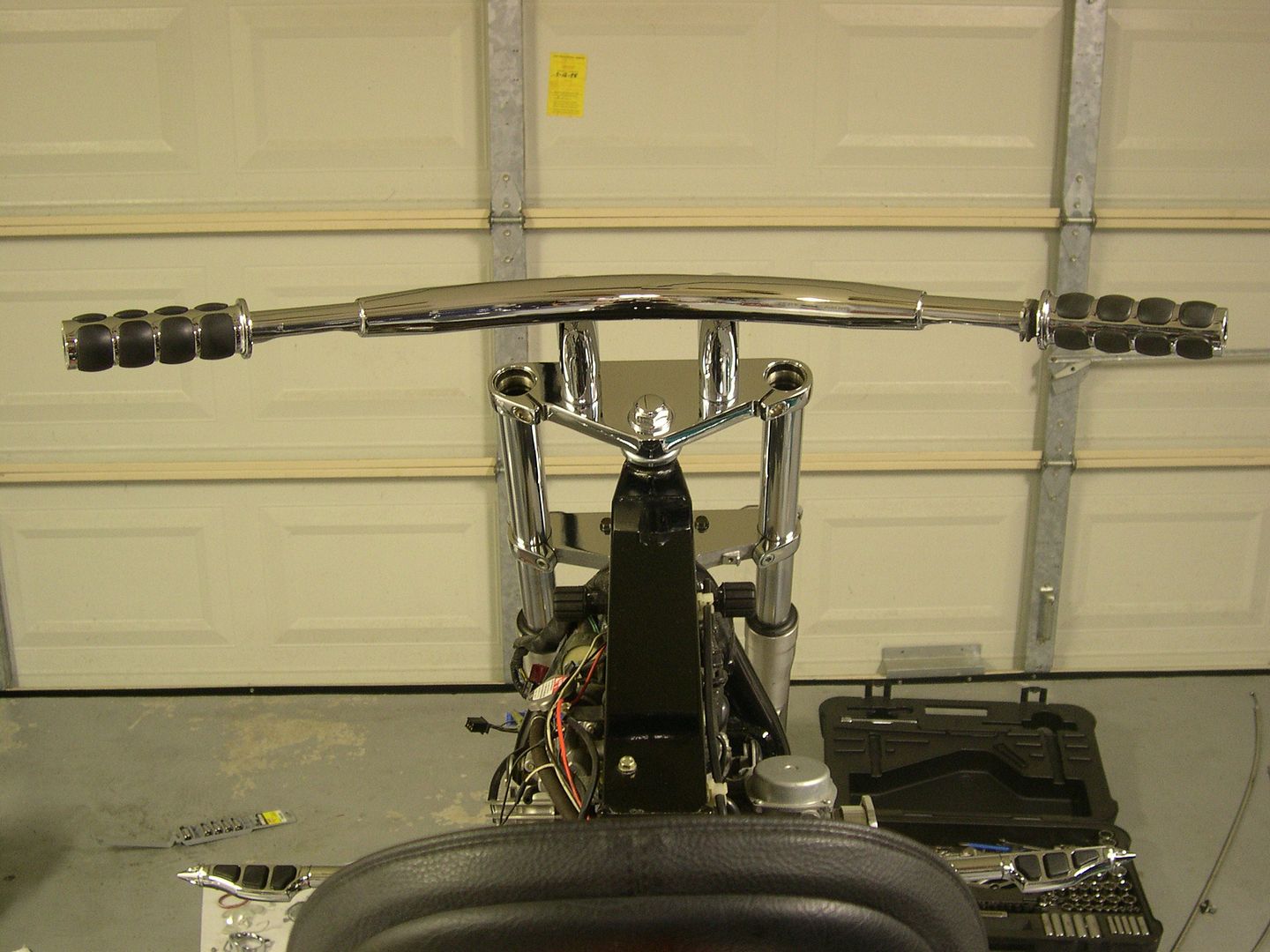 Motion Pro (left) vs. Sterling Chromite (right)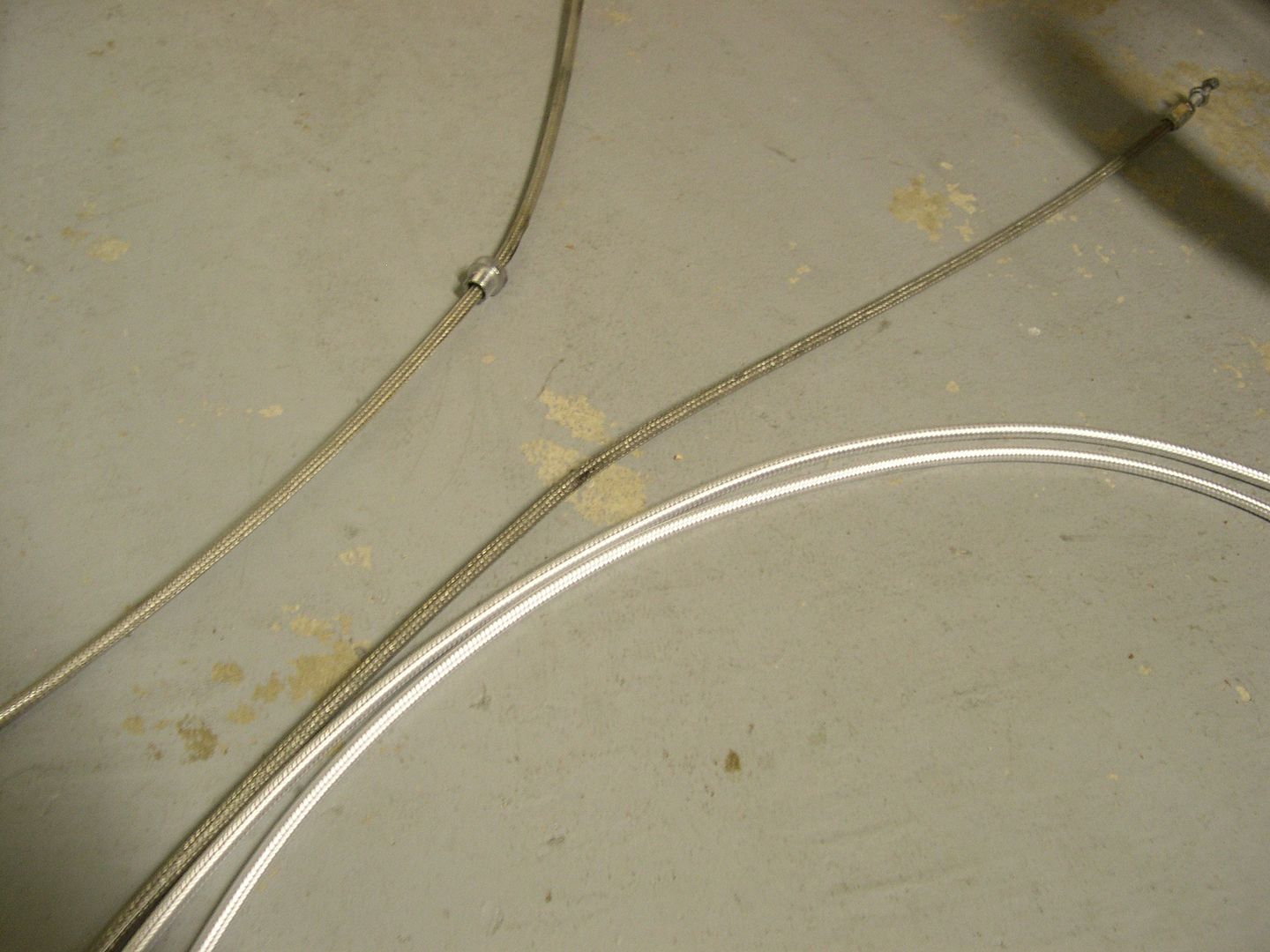 I was just too excited to wait until everything was done. The Punishers are going to be awesome. I should have changed the stockers out long ago. I can actually use my Corbin backrest now and get full support.
The build continues...