Discussion Starter
•
#1
•
I see this topic come up now and then so I figured I would snap some pictures of how I secure my bike when trailering.
I tie the bike down in 4 spots.
Always keep the kickstand up! to prevent a broken/bent kickstand or a hole in the floor of your trailer
Always have your bike in neutral. This keeps your transmission in good shape.
Never use a cam type (pictured below) strap to secure your bike. You'll never get it tight enough and they will come loose! They have a time and place and using them on your bike is the wrong place and time.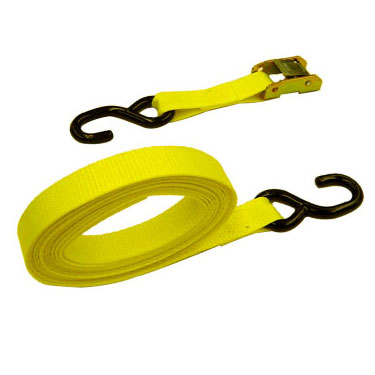 Behind picture of my bike strapped down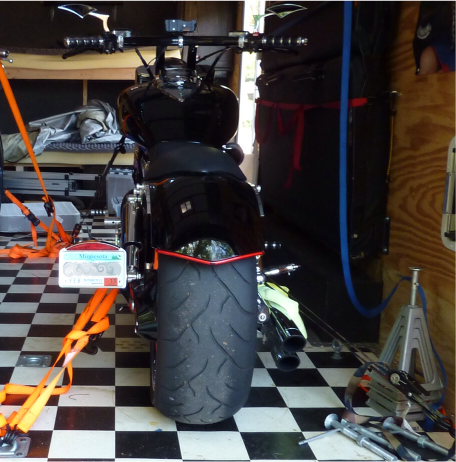 I like to loop the strap around the frame behind the side cover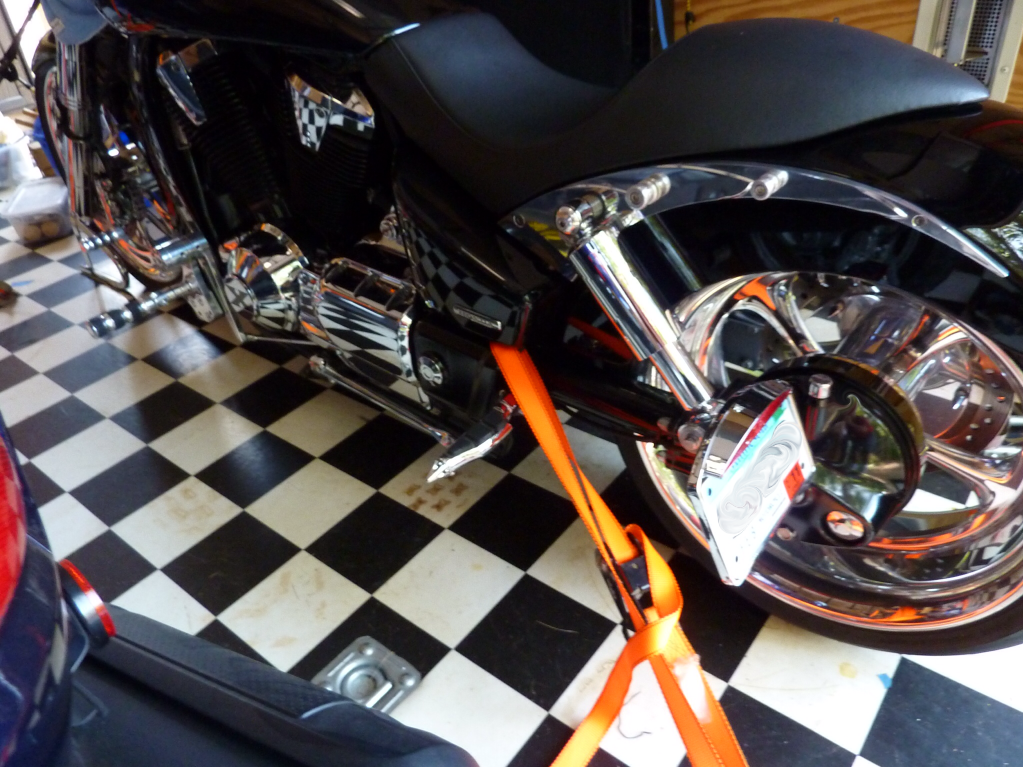 Protect your pipes from the strap or they could scratch or buff your chrome.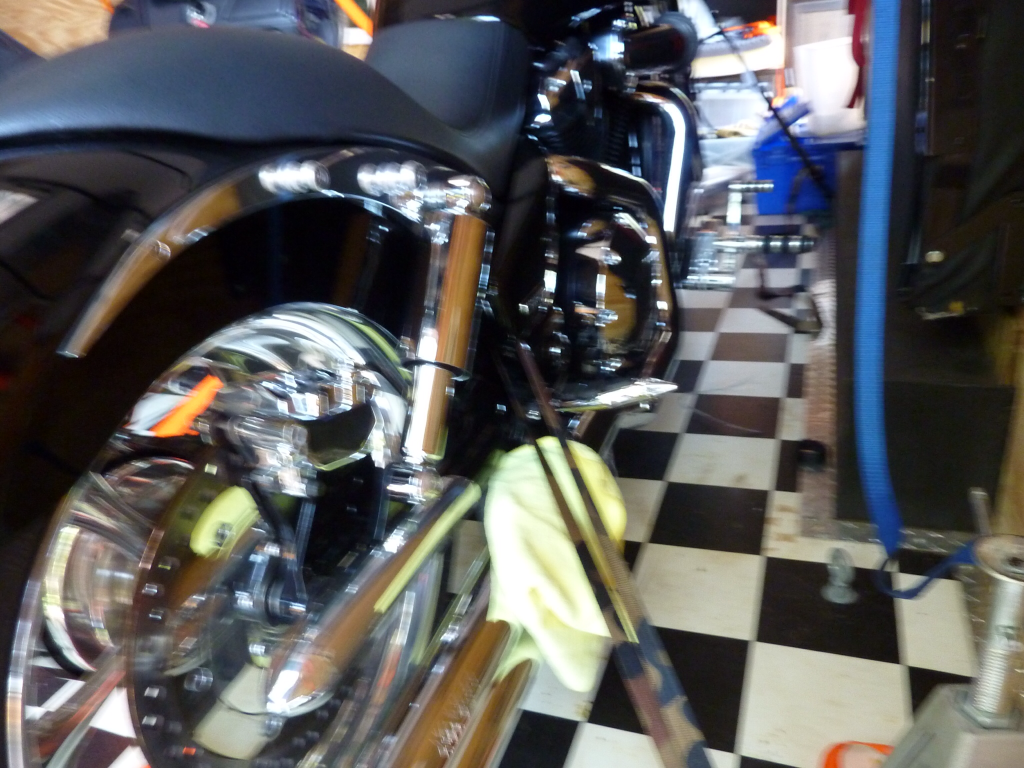 Do your self a favor and go buy some soft tie straps from Walmart they are like 2-3 bucks for a pair of them. If you see them fray at all after some use throw them away. I wrap a towel around my lower fork and then put the soft tie around that then ratchet them down. Make sure you don't wrap up any wiring or brake lines when doing the front.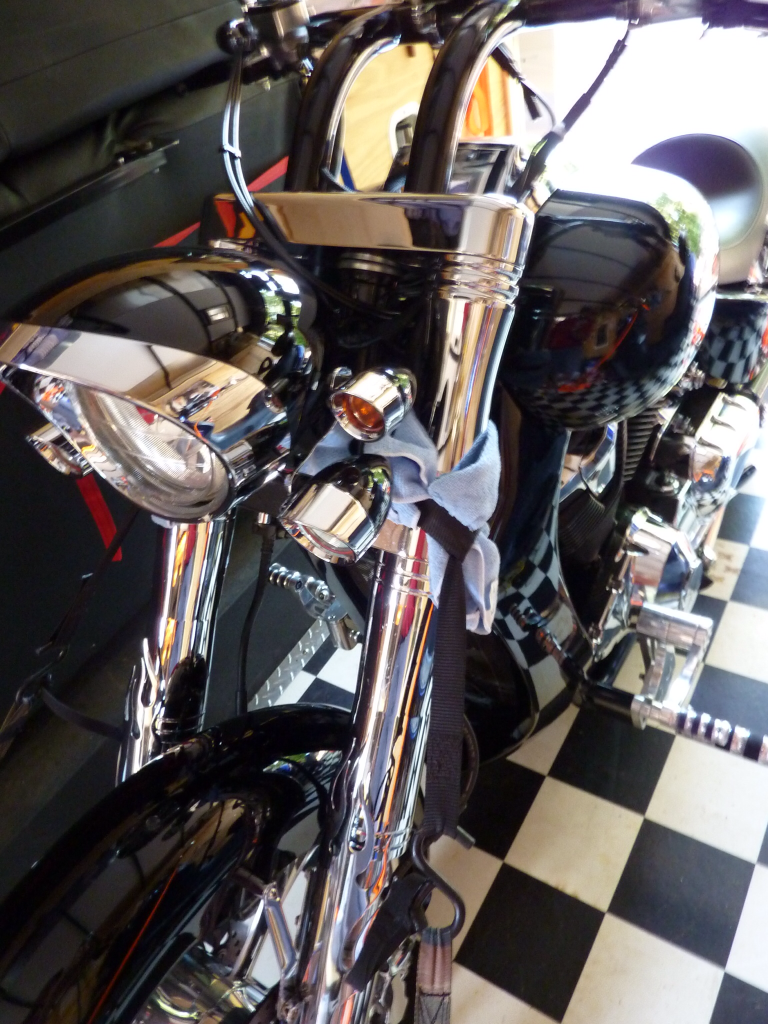 I only use ratchet style tie downs. Make sure you ratchet the center spool more then one revolution or the strap can loosen on you. If you have a open trailer I'll always close the ratchet and loop the extra strap around the ratchet so it won't open and the straps don't flap in the wind.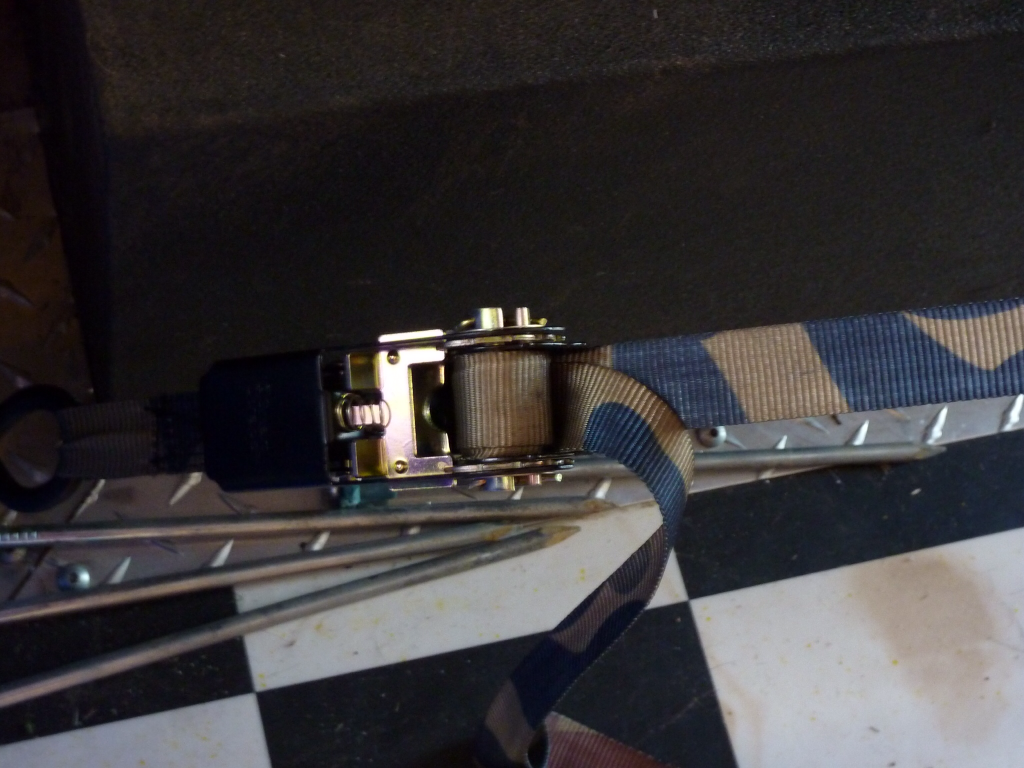 Make sure to check on your bike at every fuel stop :thumbup: